2020 Suzuki Gixxar 150, price, release date and more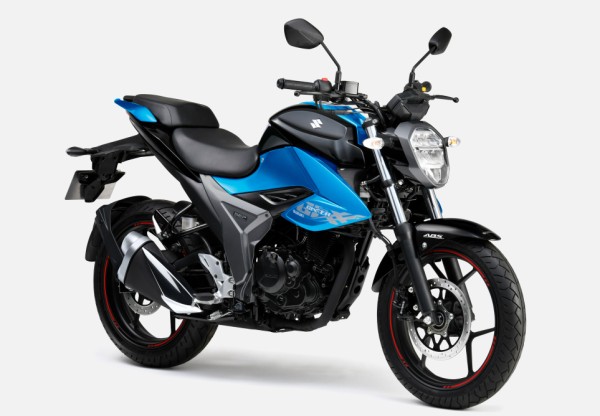 Price and release date of the new Gixxar 150 for the 2020 model
【製品リリース情報:ジクサー150】
コンパクトボディに優れた走行性能・燃費性能を搭載。
様々なシーンに映えるスタイリング。フルモデルチェンジして登場。https://t.co/id8yHcc0BF pic.twitter.com/DQvMJYmVot

— スズキ株式会社・ 国内二輪公式アカウント (@suzukicojpmotor) January 20, 2020
The release date is March 4th 2020. The price tag in Japan.
2018: 298,000 yen (tax included: 327,800 yen)

2020: 320,000 yen (tax included: 352,000 yen)
The color lineup of the new 2020 model Jixar 150
Glass Sparkle Black / Triton Blue Metallic Sonic Silver Metallic / Glass Sparkle Black Glass Sparkle Black

The appearance of the new Gixxer 150 for the 2020 model
Here is a picture of a local Indian model. It's a little different from Japanese specifications.
It seems that only the new Gixxar 150 front is ABS.Suzuki dealers had already brought this model
Equipped with a new Gixxer 150 for the 2020 model
Headlights are LEDs. The tail lamps are also fashionable. Here are 250 pictures, but the things are the same. Meter also changed. The center stand was attached to the old model, but I'm happy that this is the standard equipment. The new model comes equipped with ABS. Front 1-channel ABS. The former model did not have an ABS model.

Specs of new Gixxar 150 for 2020 model
Length: 2,020mm

Full width: 800mm

Height: 1,035mm

Wheelbase: 1,335mm

Seat height: 795mm

Weight: 139kg

Fuel tank: 12L

Minimum ground clearance: 160mm

Engine: SOHC air-cooled single-cylinder 2-valve

Displacement: 154cc

Bore x stroke: 56.0mm x 62.9mm

Compression ratio: 9.8: 1

Gear: 5th speed

Horsepower: 10kw (14PS) / 8,000rpm

Torque: 14Nm / 6,000rpm

Fuel consumption: 51.0km / L

Front suspension: Upright 41mm

Rear suspension: Mono shock (7-stage preload)

Caster: 24 ° 50 '

Trail: 100mm

Front brake: Disc

Rear brake: Disc

Front tire: 100 / 80-17M / C 52S

Rear tire: 140 / 60R17M / C 63H

Summary of changes in the new Gixxer 150 of the 2020 model
Equipment
Exterior

Rear fender added

Meter

Sheet

tail lamp

Headlight: Halogen → LED

Rear caliper: NISSIN → BYBRE

ABS: None → 1 front channel
New vs Old Specs
New / Old
Full length: 2,020mm / 2,005mm

Full width: 800mm / 785mm

Height: 1,035mm / 1,030mm

Wheelbase: 1,335mm / 1,330mm

Seat height: 795Mm / 785Mm

Weight: 139kg / 135kg

Caster: 24 ° 50 '/ 25 ゜ 45'

Trail: 100mm / 105mm
The Japanese specifications are the same as the engine specifications. How about, is it the same engine as the current one? Or is it compatible with EURO5? Currently, a mystery.
It's 4kg heavier due to changes in ABS, lighting, and exteriors. And casters and trails are sober.
Appearance
Tires same

Wheel same

Mirror same

Same as winker

Step same

Are the handles the same?

Everything else is different.
Almost everything looks different.
The front fender is similar but different.The whole exterior has changed, it has become LED headlights and comes with ABS, but the price increase is still 24,200 yen.
Gixxer feels Suzuki's point of sale at a low price.It also comes with ABS, making it even easier for beginners to recommend. It looks cool. 
By the way, there is also a model of SF full-cowl in Gixxer. But this was not announced in Japan. 
Maybe they won't sell in Japan. In Japan, Jixar SF250 comes out. 
---
Source : Suzuki Japan

More details on 2020 Honda CBR250R
Honda's Fireblade race based model
How long will it take Honda to bring the electric CBR?
Thailand gets new paint scheme for Honda PUB