Triumph Speed Triple 2021 specs leaked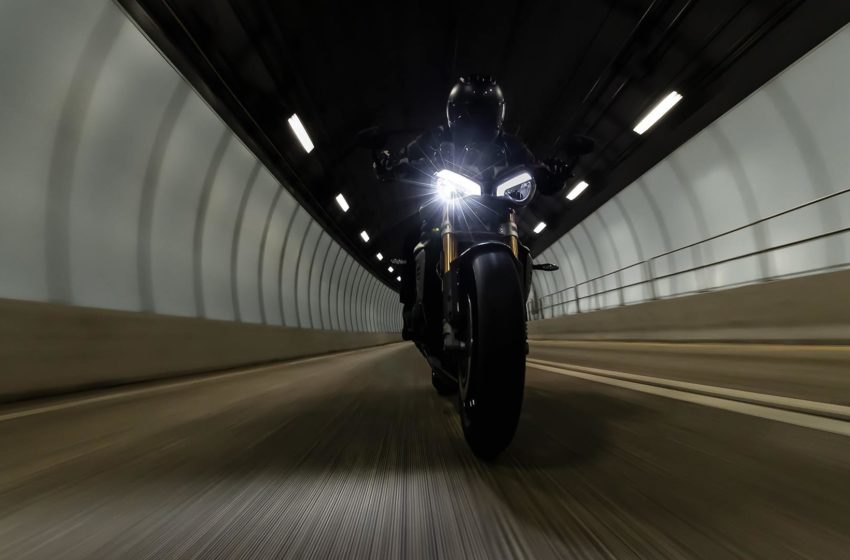 A couple of days ago Triumph teased its upcoming 2021 Triumph Speed Triple RS 1200.
In case of Speed Triple since a decade and a half, we haven't seen Triumph bringing any extensive updates.
However, this is a big significant change. Triumph will reveal all on January 26th at 1 pm.
So what does it get?
With the new enlarged motor, do we see an enlarged bore well it remains a question? However, on the bore front Triumph has always been poised. 
With large motor size, the size of the housing too will have a large extent.
To accommodate it further means a new swingarm will have sufficient space. The new swingarm will also come with the updated strut mount.
For superior weight distribution, the rear shows the exhaust cans will come positioned under the engine.
 And you will also be able to see it via the rear photo. The design of the headlights we see loaned from the new Street Triple and mind well they look neat and sharp.
 These lights will arrive with LED technology. Further, the new Street Triple 1200 RS will get a fair amount of electronic package like the wheelie control, five modes, traction control, ride-by-wire, cornering ABS.
 In the 33 second teaser, we can also hear the sublime exhaust note. The exhaust note is not too loud and not overly sharp.
Our Belgian friends MaxxMoto talks about the specs of new 2021 Triumph Speed Triple RS 1200.
Specs
We said a healthy 167hp power with a torque range of 136Nm will be more useful for the upcoming Speed Triple 1200 RS. However, now it gets more.
The leaked spec sheet shows the performance specs.
And it is 178bhp @ 10,750 rpm and 125 Nm torque at 9000 rpm.
We see the power rise due to the increase in the displacement from 1050cc to 1160cc.