Check out the amazing video of a man riding a bike on top of a water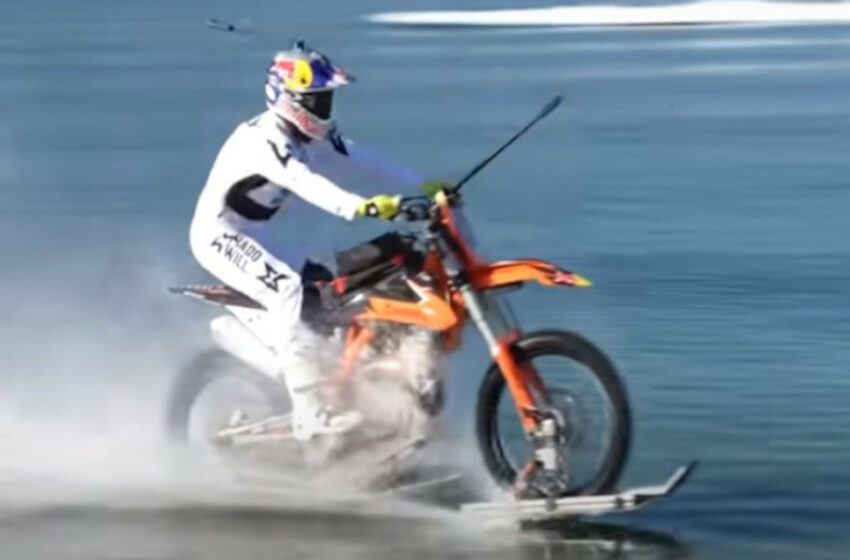 Motocross superstar Robbie Maddison is back to doing what he's best at — breaking records. This time, the Australian daredevil attempts to pull off the incredible stunt of riding across the water again. But this time, he's not in Istanbul, Turkey.
Ride San Diego
Hell hath no fury as a champion motocross rider scorned. The same could be said for a champion athlete of any kind — Olympic, Paralympic, regular ol' biker-owned — when he or she is confronted by a challenge to his or her title, and that's exactly what Australian Robbie Maddison was after when he started carrying out a plan last to last year to go over and beyond in 2021 — riding on water back then from the Strait of Istanbul.
Recently, the Australian motocross legend Robbie Maddison posted a video on social media showing him riding across the water in San Diego.
None other than the self-proclaimed "human watercraft" Robbie Maddison is back with another jaw-dropping video. On this occasion, the Australian stunt rider took his water bike to the beach of San Diego, California, where he performed a series of impressive tricks and stunts in front of a large crowd.
The video was captured by 360-degree camera specialist Insta360, who wanted to showcase Maddison's talents and explore his capabilities further.
Ride bike
Only some days do you get to see the process of preparing a total one-off custom-built bike, so we were lucky to have the opportunity to watch Robbie Maddison prepare this bold stunt. In the behind-the-scenes videos, Maddison takes us along on his trip to San Diego, California, to check out how he rides on the water with his motorcycle.
It was a beautiful day in San Diego and a perfect time to ride a motorcycle on the water's surface. The bike supported Maddison's objective exceptionally well.
We hope you enjoy sipping coffee and scrolling through these videos while watching them.
via Rideapart