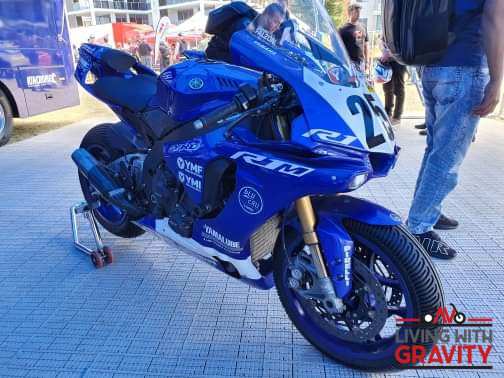 Every year we see Troy Bayliss Event that takes place in Australia. Troy Bayliss is three times WSBK Champion and he was in MotoGP as well. He has 52 victories under his belt in World Superbike all with Ducati his victories are just behind Carl Fogarty and Jonathan Rea.
So our Asia Pacific Head rides 300 km on his Custom VTR to take an active part and had clicked some snaps for us.
What is interesting to know is there is an active event on his name to bring the motorcycle community together and that is still on as we write this article from 9th till 10th November 2019 at Lang Park, Wollongong.
If you are interested and if you click on Troy Bayliss website that will redirect you to the MotoExpo website that has all the information on it right from who can Exhibit to Events and Offers and more.
This year the product category to exhibit had below.
Motorcycles (Road/Off Road)
Scooters
ATV's, UTV's, Trikes
E-Bikes
JetSki's
Accessories
Rider Apparel
Helmet, Gloves, Boots
Safety Equipment
Insurance & Finance
Tour & Travel services
Casual Clothing
Tools
Publications
Events
Rider Training & Education
Trailers, Transport, Playstations Etc
Computer & Technology
Bags & luggage
Decals, Signage, Artwork
Plus many more related products & services