GASGAS and Gimoto partners to develop custom suits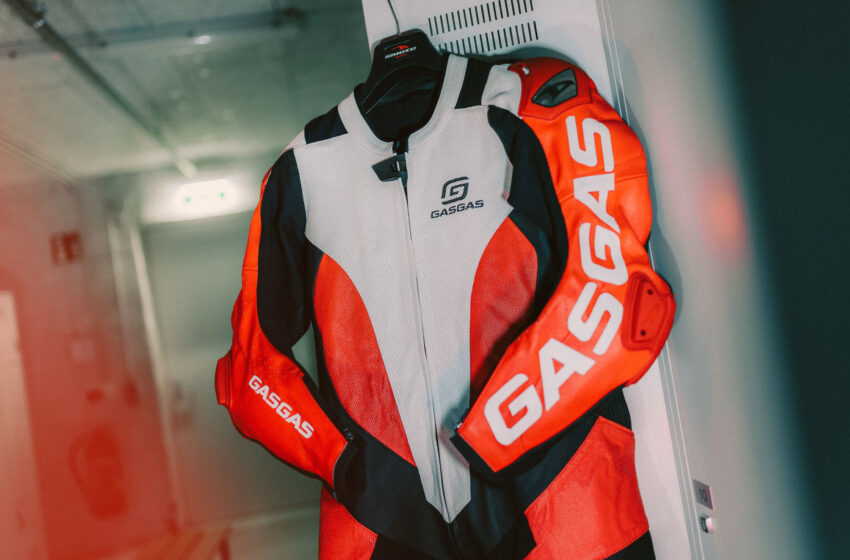 GASGAS partners with Gimoto to offer fully customized supermoto suits. Gimoto, based in Italy, makes racing suits and accessories. They are in official partnership with BMW Motorrad, Husqvarna, GASAGAS and KTM.
Create your dream Supermoto suit with GASGAS

Multiple options allow for complete personalization.

Custom Vamos Suits can be shipped worldwide. Yes, worldwide!
By simply entering 20 measurements, the Vamos Suit Configurator creates your made-to-measure Supermoto suit.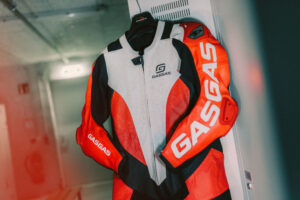 Vamos Suit Configurator 
There are no restrictions or extra material, just the perfect fit for complete freedom when riding your SM 700. All suits feature prominent GASGAS branding on the arms and legs, but beyond that, the rest of the design is entirely up to you.
The beauty of creating your Supermoto suit with the Vamos Suit Configurator is that each update made during the design process updates in real time. This way, you can see each change and every step of the process. Dare to be different and go as bold or stealthy as you like.
For those more on the severe side, those who like pushing the limits of what the SM 700 can do can build the Vamos Suit to include multiple safety features. Add chest and back protection, additional Vibram protectors for extra safety, and even develop your suit to be fully airbag compatible.
Vamos Suits
To keep you super-cool on the track and the open roads, especially under the summer sun, you can perforate three key Vamos Suit areas for maximum airflow – the arms, legs, and chest. And to take the comfort level up a notch, there's an option to include a washable, removable liner to keep things fresh and clean inside.
The options within the Vamos Suit Configurator allow everyone to create a fully customized Supermoto suit to suit their riding style and, of course, the excellent SM 700. Design yours today!
Create your own Vamos Suit here.