How will this 200-MPH track ready by Tesla fare?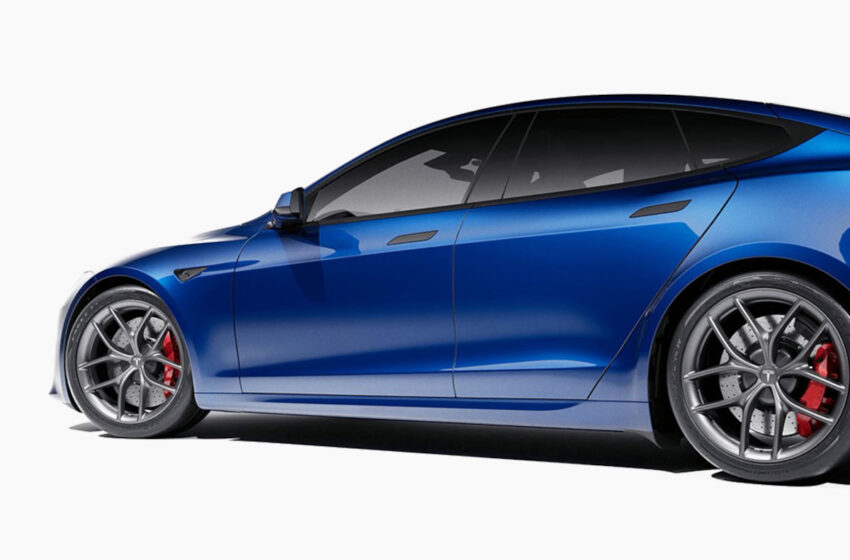 The Tesla Model S Plaid Track Package is an optional upgrade kit designed specifically for the Plaid and Plaid+ versions of the Model S. It includes several performance-focused features to maximize the car's handling and track capabilities.
Some of the key features of the Track Package include:
Upgraded brakes with larger rotors and higher-performance pads

A set of lightweight, track-focused wheels with high-performance tires

A carbon fibre spoiler for improved downforce and stability at high speeds

A track-tuned suspension system with adjustable dampers and stabilizer bars

A unique track mode that optimizes the car's performance for closed-course driving
With these enhancements, the Model S Plaid can deliver a thrilling driving experience on the track even more. It's worth noting, however, that the Track Package is not intended for street use and should only be installed by experienced professionals for closed-course driving.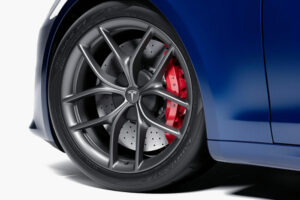 Enhanced performance 
Model S Plaid Track Pack is designed to enhance the performance of the already powerful electric vehicle, making it suitable for track driving while still being road-legal. The pack includes a new set of 20″ wheels that are specifically designed for high-speed stability, along with Goodyear Supercar 3R tires. 
These wheels are made from aluminium and are equipped with tire pressure monitoring sensors, Zero-G centre caps, tire nut valves, and a lug nut cover. With the new pack installed, the Model S Plaid's top speed is increased to 200 mph, making it even more track-focused.
Braking system
The carbon-silicon carbide braking system in the Tesla Model S Plaid is a cutting-edge technology designed to provide incredible stopping power. This system was specifically designed for the Model S Plaid and included six-piston forged monoblock callipers up front and quad-pot forged monoblocks in the rear. 
These callipers work with carbon-silicon carbide rotors constructed using a unique 3D matrix, adding immense strength and heat resistance properties.
Each disc is coated with a ceramic friction layer that helps mitigate brake dust, corrosion, and wear, improving pedal response and feel. The braking system includes integrated, calliper-mounted parking brakes and is topped off with a special track-ready brake fluid. 
Safety
This braking system is essential for the Model S Plaid, as it has a top speed that could be considered hair-raising. This cutting-edge technology allows the Model S Plaid to stop quickly and effectively, even at high speeds. This helps to ensure the safety of the driver and passengers and other drivers and pedestrians on the road.
Starting June 2023, the Tesla Model S Plaid Track Package is expected to be available, and the price starts at
$15,000 for only the carbon ceramic braking system

$20,000 for the carbon ceramic braking system, wheels and wheel components
This means the starting cost of a Track Pack-equipped Model S Plaid will go up to $122,490. 
Source: Tesla