New Motron Scooters Offer Affordability and Accessibility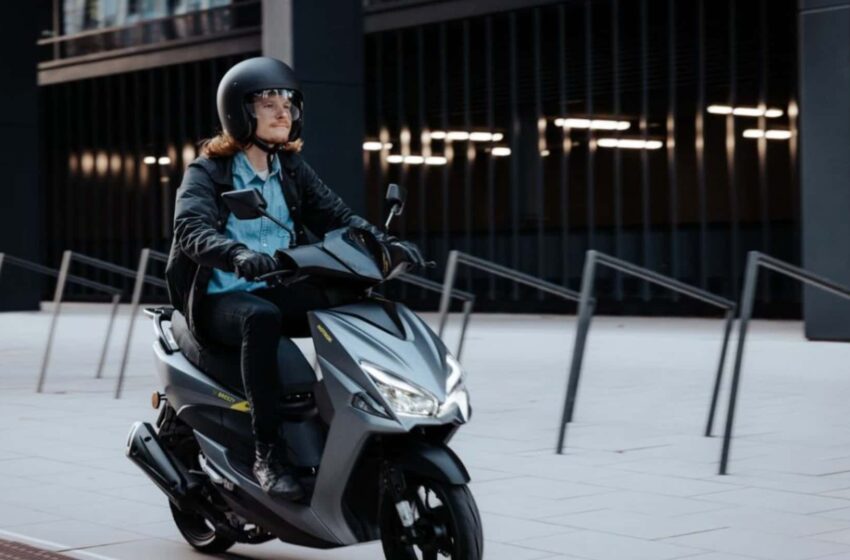 KSR's Motron brand seems to be offering a diverse range of scooters catering to various segments of the market. We are impressed with the affordability and accessibility of Motron's scooters, especially the Voltz electric scooter for just 1,999 Euros. It's great to see there are more and more affordable electric scooter options on the market, making them more accessible to a wider range of riders.
Here's a summary and a few impressions
1. Motron Ventura 125:
Target Audience: Those who value stability and comfort on various road surfaces.
Features: 16-inch wheels for stability, ample storage, 125cc engine, CBS braking.
Price: €2,599 ($2,800 approx).
Impression: A practical choice for daily commuting, especially on roads that aren't always smooth. The storage feature enhances its practicality.
2. Motron Breezy 50:
Target Audience: Beginners or those looking for an economical short-distance commute.
Features: 50cc engine, high fuel efficiency (106 mpg), 5-litre fuel tank.
Price: €1,699 ($1,815 approx).
Impression: The impressive fuel efficiency makes this ideal for city rides and its classification as a moped might make it accessible to a wider audience.
3. Motron Ideo 125 :
Target Audience: Lovers of retro styling, possibly looking for an affordable Vespa alternative.
Features: 125cc engine, Vespa-like design, two colour choices.
Price: €2,299 ($2,456 approx).
Impression: This could attract riders who want the classic scooter look without the Vespa price tag. The colour choices, while limited, are classic and sophisticated.
4. Motron Voltz:
Target Audience: Environmentally-conscious riders or those looking to transition to electric.
Features: Lightweight, 2,000-watt Bosch motor, top speed of 28 mph, 30-mile range.
Price: €1,999 ($2,135 approx).
Impression: This E-scooter's specs indicate it's designed for short, urban commutes. Given its lightweight build and modest range, it's ideal for city dwellers.
Conclusion
Overall, Motron seems to be targeting a diverse demographic, from traditional gasoline-powered scooters to an electric offering. The pricing is competitive, making these scooters a potentially attractive option for a variety of riders in the European market.
Motociclismo.Es, Motron Motorcycles