News: Could this electronically controlled suspension be for Africa twin?
The below suspension was filed in March 2018 that talks about the identification of road surface. Below diagram 50 is the acceleration sensor that helps to identify the road surface.

The acceleration sensor 50 is located below the lower part of the suspension and has at least an acceleration in one axial direction.
The acceleration sensor 50 is attached to 30 which is bottom case . The suspension is a front fork 18 that supports the front wheel 2 of the saddle-ride type vehicle.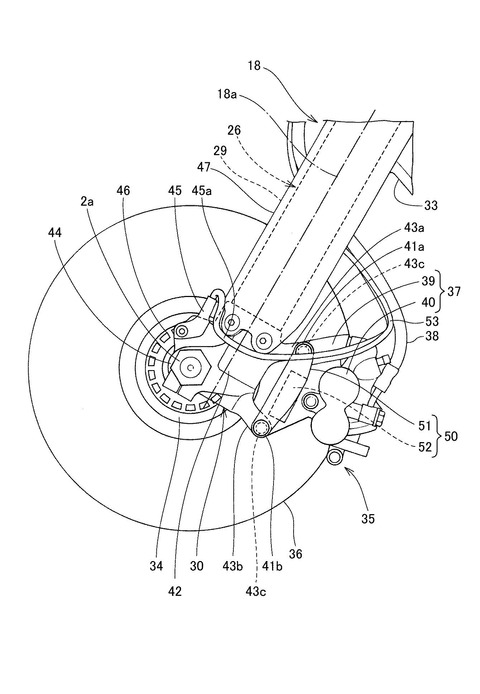 The front fork 18 includes a bottom case 30 that connects the lower portion of the front fork 18 and the axle 2a of the front wheel 2.

The main question is will this patent used in CRF1100L. If you look at the below image as well as the information that we have received there is no talk about upcoming Africa Twin getting any electronic control suspension.





As well there normal and adventure calipers are the same and they are radial mounted. But Africa Twin has DCT so it may be possible.

Plus there are other competitive models like VERSYS1000 and R1250GS that come with electric suspension models. So we feel Honda will add this component to its upcoming Africa Twin.
---
SEE ALSO
Honda to upgrade power of upcoming Africa Twin
Honda Rebel 1000 cc patent and more
Spied new 2021  KTM Duke 390