Zontes:Is the brand worthy entry into the Indian two-wheeler
Yes, China is said to be home to many copycat brands. And yes, never meant some of these brands to exist. But with dozens of Chinese motorcycle manufacturers releasing new models constantly. There are bound to be a few worth mentioning.
One such Chinese motorcycle brand that has carved. A name for itself in the Chinese market (and other parts of Asia) is Zontes.
Cult
Zontes motorcycles have a cult following in China but have yet to make an impact outside of their native country. That's about to change as the Chinese manufacturer is set to invade India's rapidly expanding motorcycle market.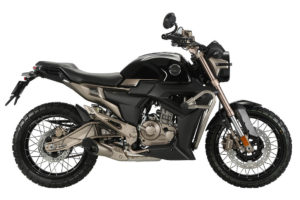 Upon stepping into the Indian market, Zontes will have to compete against fewer than 15 different motorcycle brands already in the country. It'll be a tough road ahead, despite being one of few Chinese brands targeting the country beyond making parts.
Chinese motorcycle manufacturer Zontes is set to enter the Indian market with five models, which will fall from 125cc to 310cc. According to a report by BikeWale. The company plans to release eight motorcycles in the country, yet five models could come out soon.
125cc to 300cc lineup for India
We may also see 125G or 310R2, and naked tourers like 310X2 GP and 310T2 will also arrive in India.
The Zontes lineup is quite good, with the 125cc motor making 15 hp while the 310cc engines get more power. On the other hand, the 312cc single-cylinder engine gets reversed engineered BMW G 310 motor.
 Well, if you're looking for a decent motorcycle that won't cost too much and still let you have a bit of fun, the Chinese-made range from Zontes should fit the bill.
The company's products are unique, but whether or not they will succeed in the ultra-competitive Indian motorcycle market remains to be seen.
via Bikewale