That's exciting news! Ducati is celebrating its 10th anniversary in India by offering benefits on select models from its range. Here are the details:
Read More: What is the future of motorcycles?
1. Streetfighter V4 and Multistrada V4: These models are available with the most significant benefit of Rs 4 lakh. The Streetfighter V4 is priced at Rs 22.15 lakh, and the Multistrada V4 is priced at Rs 21.48 lakh.
2. Streetfighter V2, Multistrada V2, and Monster: These models are offered benefits of Rs 2 lakh. The Streetfighter V2 is priced at Rs 18.10 lakh, the Multistrada V2 is priced at Rs 16.05 lakh, and the Monster is priced at Rs 12.95 lakh.
No cash discounts
It's important to note these benefits are not cash discounts but store credit that buyers can use to purchase official Ducati apparel and accessories for their motorcycles. These benefits are only valid until stocks last, so it's a limited-time offer.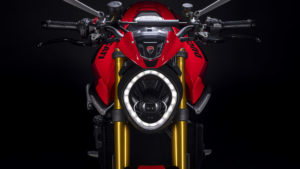 Ducati recently expanded its Monster lineup in India by launching the Monster SP, priced at Rs 15.95 lakh. This is one of the nine launches Ducati has planned for India this year.
Apart from the models mentioned above, Ducati's range in India includes the Scrambler, Hypermotard, Diavel, XDiavel, DesertX, Supersport, and Panigale models.
Please note that the prices mentioned are ex-showroom prices in India.
Source: Autocar and Ducati