GASGAS's Daniel Sanders wins stage two at Silk Way Rally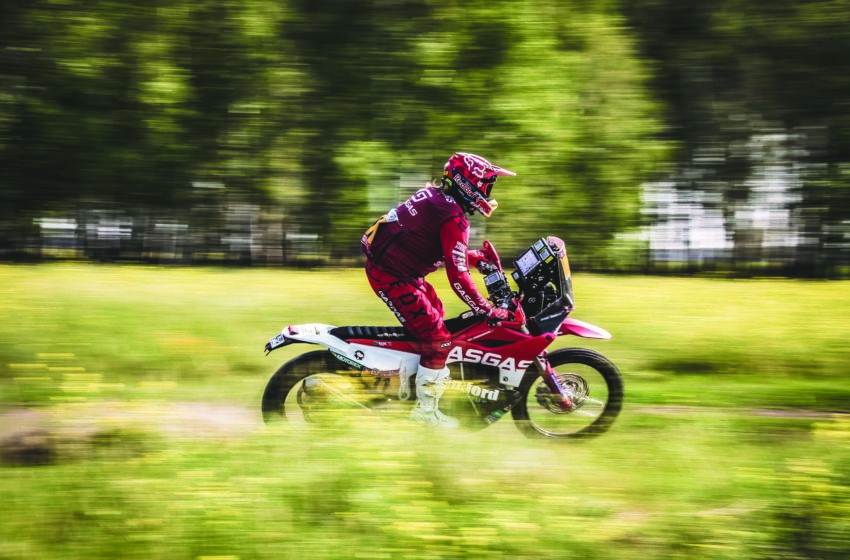 Daniel Sanders has charged to an impressive victory on day two of the Silk Way Rally.
Claiming his first-ever stage win in the FIM Cross-Country Rallies World Championship and handing GASGAS Factory Racing their first win too.
Setting a blistering pace throughout the 132-kilometre special.
Daniel was second fastest through the first two waypoints before putting the hammer down to secure the stage win. 
Following his impressive performance, the Aussie advances to seventh in the overall provisional classification.
Daniel Sanders wins Silk Way Rally stage two in style

GASGAS enjoy first rally world championship stage victory

Sanders' enduro riding skills pay dividends on day two of the rally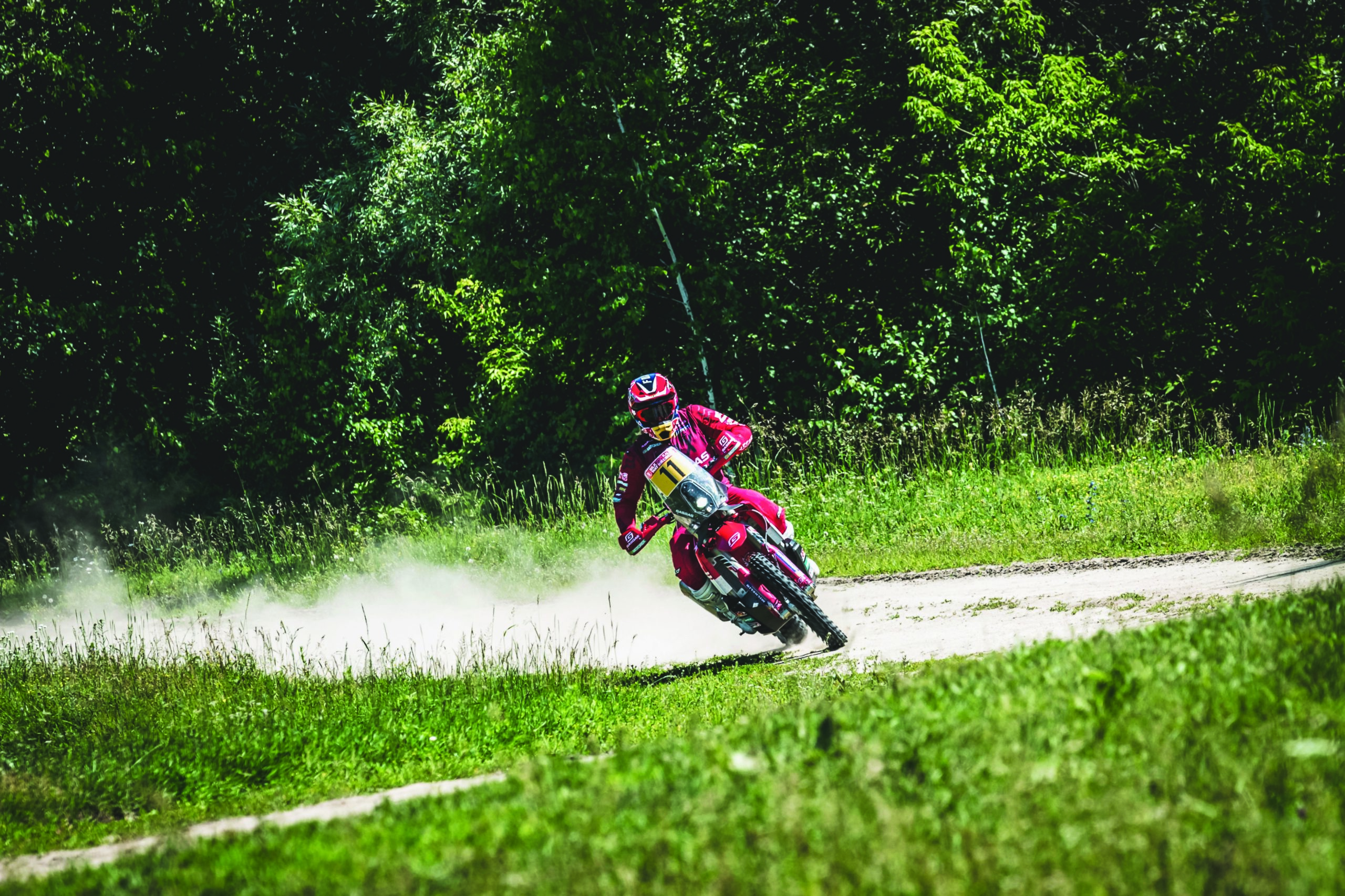 Daniel Sanders
"It's my first ever stage win for GASGAS and also my first ever win in the world championship, so this is pretty cool! It was good. I had good fun on today's stage. 
It was pretty fast for the first 50 kilometres before we entered the forest. 
It was pretty dense in there, so visibility wasn't so good, but fortunately, the route followed a track for the most part, and I just focused on the dangers.
 It was a little bit like a fast enduro test, which I'm used to, and I really enjoyed it. 
I'll lead out tomorrow, and it looks like navigation will be really important, but I'm excited about the challenge ahead and look forward to going racing again."
With Daniel enjoying a successful career in enduro before switching over to rally, his expertise paid off big time on stage two of the Silk Way Rally. 
A world-class tree dodger, riding with pinpoint accuracy, Sanders was on the pace from the very beginning of the technical specialist. 
Still relatively new to rally, Daniel is excited to broaden his rally skills tomorrow by opening stage three.
The third day of racing at the Silk Way Rally begins with technical terrain before opening out onto short stretches of gravel roads. 
With a few river crossings throughout the special to keep Daniel on his toes, it'll undoubtedly be a severe test of his skills and patience. 
During the stage, he'll also cross the border into Mongolia, and once he reaches the end, he'll then head to the temporary bivouac in the town of Ulgiy to meet up with the rest of the GASGAS Factory Racing team.
Jordi Viladoms – GASGAS Rally Team Manager
 "I'm happy for Daniel and GASGAS Factory Racing. Today's technical conditions favoured him, and he rode well to take the win using his enduro skills. He showed his potential today.
And I believe that this win will be the first of many for him. With Daniel, we're taking things step-by-step, stage-by-stage even. 
But it's great to win a stage this early in the rally and his career. We still have a long way to go, and I'm excited to see what he can do during the rest of the rally."
Results (provisional): Silk Way Rally 2021, stage 2
1. Daniel Sanders (GASGAS) 1:22:44

2. Ross Branch (Yamaha) 1:22:50

3. Skyler Howes (Husqvarna) 1:23:41
Overall Provisional Classification (after stage 2)
1. Ross Branch (Yamaha) 2:13:45

2. Franco Caimi (Hero) 2:16:11

3. Matthias Walkner (KTM) 2:17:03

7. Daniel Sanders (GASGAS) 2:20:13
via GASGAS