Indian Motorcycle files patent for FTR1200 supposed to be a street bike
The Indian Motorcycle organization has been prodding us about the up and coming FTR1200 road bicycle that it's conveying to advertise one year from now, and now we have a quite decent take a gander at the machine, on account of a patent application with the USPTO.
Demonstrating the motor and suspension of the Indian FTR1200 in line illustrations, we can see that the new road bicycle will have a trellis outline, and a motor that looks especially like the v-twin engine found on the Indian Scout cruiser.
The aggregate bundle resembles the makings of a strong road tracker bike. The wheelbase is conservative, and our estimations  propose a 19″ front wheel, with a 18″ back. The riding position looks upright, however forceful.
Furthermore, the motor resembles a focused on individual from the edge. Of note too is the swingarm, which seems as though it came ideal off the Indian FTR1200 Custom idea. Our falcon eyes detect a LCD dash, underseat fuel tank, double front brake rotors, outspread mounted calipers, and an intriguing spot to shroud a battery.
The stun is counterbalanced to the side, as on the Indian FTR750 race bicycle, yet rather than the high-mounted scrambler debilitate that we would expect on a road track, a double tipped framework is utilized, which has an extremely "Ducati Monster" look to it.
While this patent pictures give us a smart thought of what's in store from the Indian FTR1200, what stays to be seen is the thing that motor Indian has tapped for the FTR1200. The idea bicycle sourced a 1,133cc v-twin from the Scout cruiser. With a name like FTR1200, we would expect another and bigger engine for this road tracker, yet taking a gander at the line illustrations, the motor looks precisely like the Scout's. We speculate the apple doesn't fall a long way from the tree.
Firm specs and appropriate photographs are fourteen days away, as we anticipate that the Indian FTR1200 will make a big appearance at the INTERMOT appear in Cologne, Germany.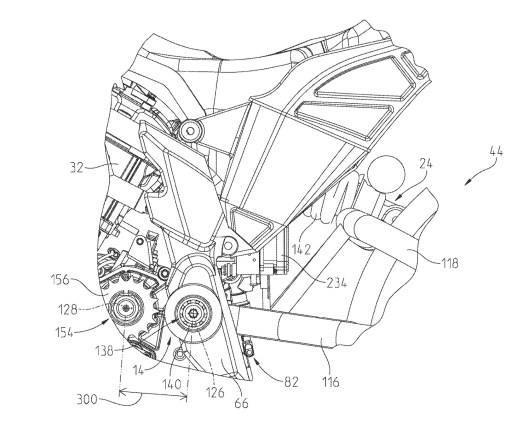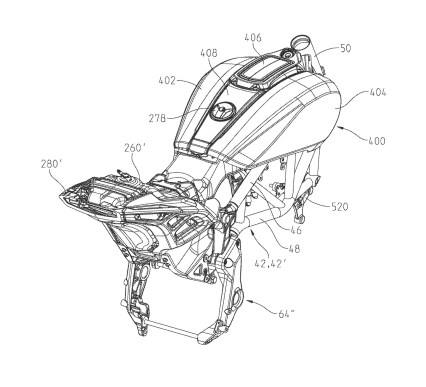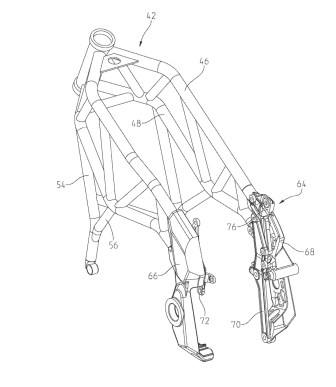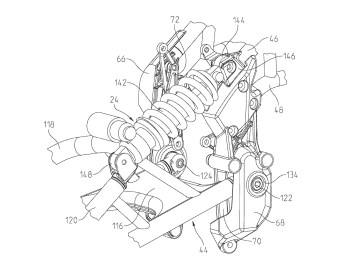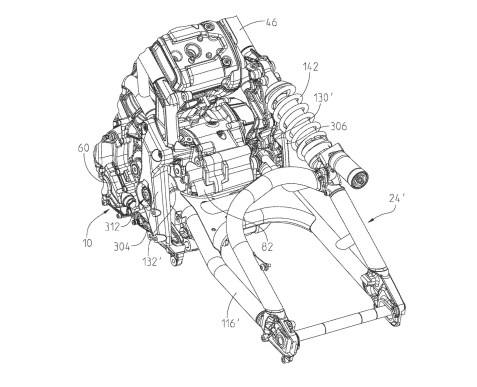 ---
Source: USPTO