Indian Motorcycles announces race team for 2019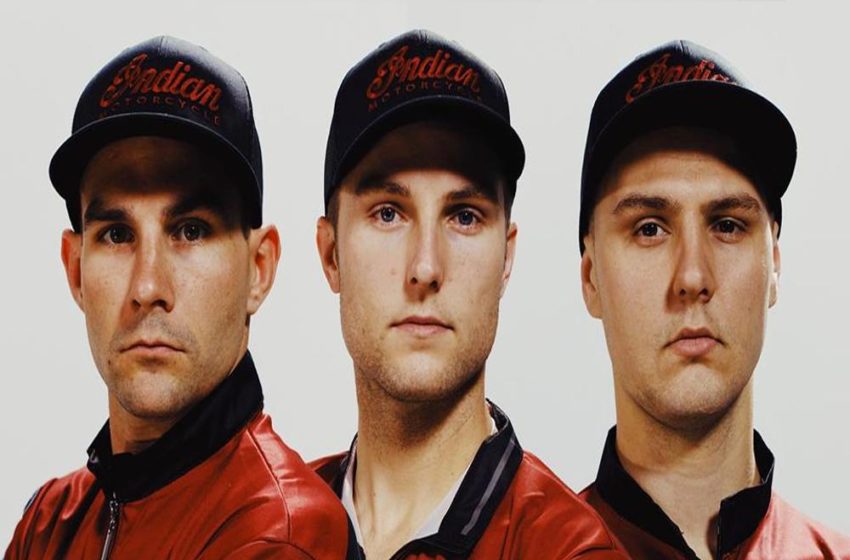 Following a predominant 2018 season, where the Indian FTR750 won 17 of the 18 American Flat Track (AFT) races, Indian Motorcycle Racing today reported its 2019 AFT plant race group. Alongside the arrival of ruling Champion Jared Mees, Indian Motorcycle Racing invites Briar Bauman and Bronson Bauman to its 2019 Wrecking Crew.
Moreover, previous Wrecking Crew rider Brad "The Bullet" Baker comes back to the group as specialized guide and rider mentor.
Briar Bauman (left), Jared Mees (center), and Bronson Bauman (right).
After consecutive AFT titles in 2017 and 2018, Mees comes back to the 2019 Indian Wrecking Crew with Crew Chief Kenny Tolbert, Mechanic Bubba Bently and Jimmy Wood on suspension. Dick Tibbits additionally returns and will help every one of the three Wrecking Crew riders with sustenance, wellness, and mental planning.
Group tasks for Briar and Bronson will be led by Paul Langley and S&S, while Dave Zanotti will fill in as team boss. Michelle DiSalvo has marked on as Briar's technician, while Bronson's workman will be named at a later date. Indian Motorcycle Racing additionally respects the arrival of Dean Young as Wrecking Crew group supervisor.
"We're eager to bring back Jared, and his title family, as we leave on the following part for Indian Motorcycle Racing. We invite Briar and Bronson and are glad to have them speak to our image on and off the track," said Gary Gray, Vice President – Racing, Technology and Service for Indian Motorcycle. "With regards to hustling, we've amassed the absolute most skilled experts in the game, and we're anticipating the up and coming season."
The 2019 AFT season will test for the Indian Wrecking Crew because of another standard intended to expand rivalry. This new guideline will permit contenders utilizing 'generation bicycles' to run 40mm throttle bodies while all FTR750 riders will be limited to 38mm throttle bodies.
In the course of the last two seasons on board the Indian FTR750, Mees has recorded consecutive AFT titles and has counted 20 add up to wins. Through nine races on board the FTR750 as a privateer, Briar anchored six best five wraps up, a second-put complete at the Peoria TT and a win at the Williams Grove Half-Mile.
Following Baker's damage at X Games, Bronson filled in and ran his processing plant FTR750 in the last seven races. Amid that time, Bronson collected his first best five complete of the season and his first vocation Twins platform with a second-put complete at the Williams Grove Half-Mile.
One of the key colleagues who will expect a main job as a specialized guide and rider mentor is Brad "The Bullet" Baker. Indian Motorcycle Racing is to a great degree glad to proceed with its association with the previous AFT Champion and Wrecking Crew rider. Bread cook will nearly support and guide Briar and Bronson all through the 2019 season by breaking down their on-track execution, help with race-day procedure and bicycle setup. Cook brings a title winning viewpoint and an abundance of information and experience on the FTR750.
The 2017 Wrecking Crew cleared the season standings, completing first, second and third. The group earned Indian Motorcycle Racing's first Manufacturer's Championship. In 2018, Wrecking Crew riders and FTR750 privateers cleared the best nine positions in the last standings, anchoring another Manufacturer's Championship for Indian Motorcycle Racing.
---
Source : Indian