In 2024, KTM is gearing up for a series of updates in their motorcycle lineup. Notably, the KTM Super Adventure is set to undergo a significant facelift. Spy photos and videos captured since November 2022, as well as an August 2023 video, reveal the transformation. The split-face design that was a signature of the brand is being phased out, with the new face featuring two LED projector headlights stacked on each other.
Here are some of the key details about the upcoming KTM Super Adventure 2024:
New headlights with LED projector lamps arranged one above the other
Possible engine update with a few more cubic centimetres and horsepower
Similar facelift for the Super Duke and Super Duke GT
Launch expected in early 2024
In 2024
A fresh set of spy photos from mid-August 2023 showcased a prototype of the new KTM Super Adventure R. This prototype boasts a more evolved front design with LED daytime running lights forming a frame around a cover, potentially housing a radar sensor.
The front indicators are larger and are speculated to include an integrated cornering light function. An additional spoiler at the windshield's top, presumably for testing, was also evident.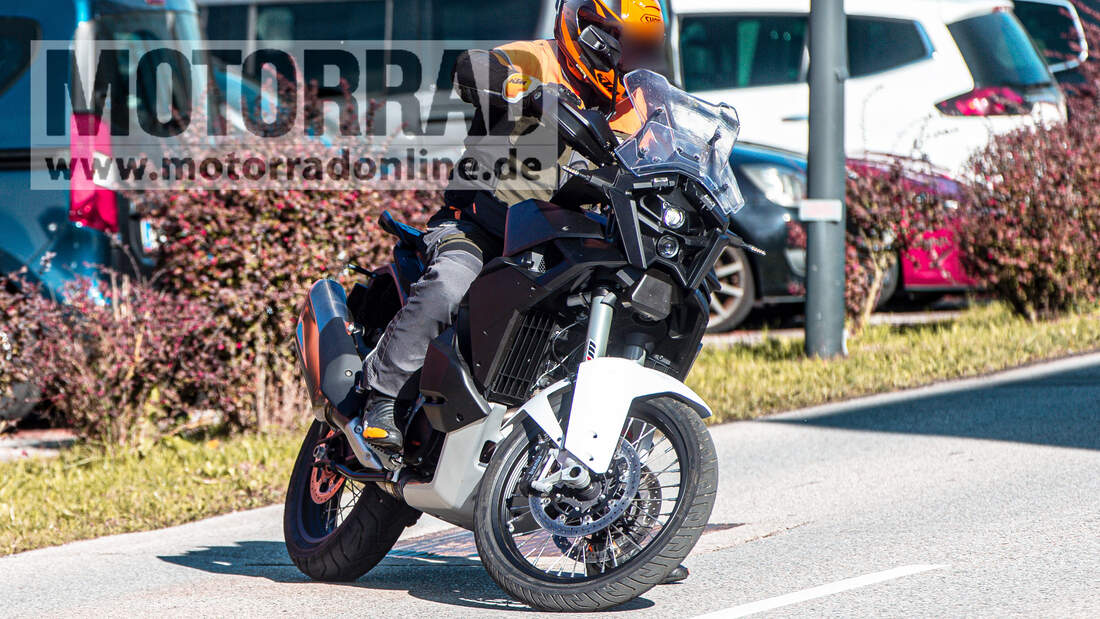 Intriguingly, this facelift trend isn't exclusive to the Super Adventure. A similar facelift was spotted on the KTM Super Duke in October 2022. While these changes are clear, technical alterations remain discreet. Furthermore, the Super Duke GT is anticipated to follow suit with the facelift.
Super Adventure
There's speculation about potential powertrain enhancements too. The possibility of increased engine displacement for the Super Adventure, potentially leading to a "1390" model, is being considered. KTM has even hinted at patent drawings depicting an automated transmission, aligning with the growing interest in automated transmissions in adventure motorcycles.
2024 Season
The facelifted models are expected to debut sometime around the 2024 season. This marks a shift away from the distinctive split-face design that defined KTM's visual identity for some time. As these changes take shape, KTM enthusiasts eagerly await the official unveiling of these updated motorcycles.
Conclusion
KTM's motorcycle lineup for 2024 is poised for a remarkable transformation. The iconic Super Adventure is undergoing a noteworthy facelift, discarding its traditional split-face design for a cutting-edge look featuring stacked LED headlights. This shift isn't limited to the Super Adventure; the Super Duke and Super Duke GT models are also expected to receive similar facelifts.
Powertrain Enhancements
Moreover, KTM enthusiasts are buzzing with speculation about potential powertrain enhancements, including increased engine displacement for the Super Adventure, potentially introducing a "1390" model. Patent drawings suggesting an automated transmission further fuel the anticipation for groundbreaking advancements.
Pivotal Departure
As the 2024 season approaches, these changes signify a pivotal departure from the well-known split-face design, marking a new era in KTM's visual identity. Enthusiasts eagerly await the official launch of these updated motorcycles, which promise not only aesthetic changes but also potential advancements in performance and technology.