Marc Marquez is on a steady recovery to compete in 2022 MotoGP season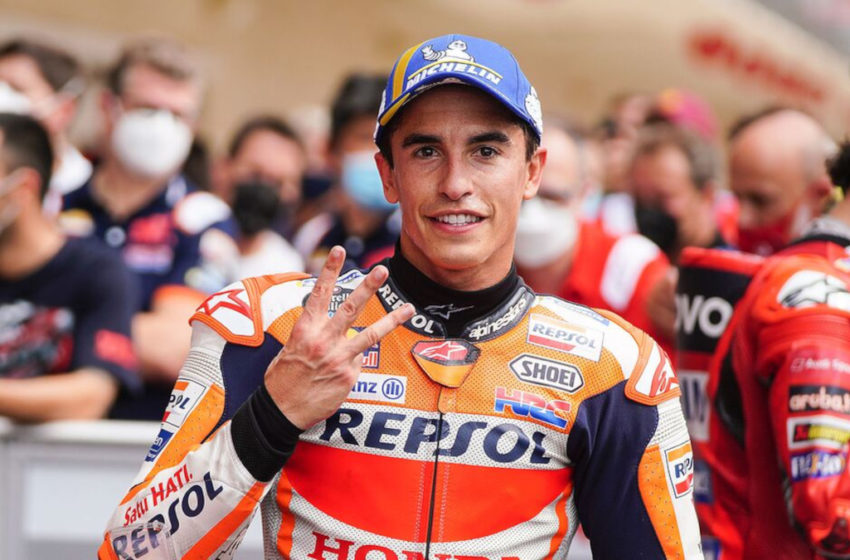 Marc Marquez is making significant progress in recovering from the double vision due to his motocross crash. Although doctors have not pinpointed a return date for the Spaniard.Honda has announced Marquez will participate in a track day at Portimao, Portugal, which he is currently doing.
In November, it resurfaced after he suffered a concussion and double vision after an off-road training accident. The eye specialist determined he should have the active rider sidelined for a couple of weeks. And with this, he was unable to participate in the last two races of the 2021 MotoGP season.
The MotoGP legend recently took to social media to share videos. And photos of himself back on two wheels just over a month after he suffered from an eye problem.
Back on track 😍 pic.twitter.com/YthKx2mUGO

— Repsol Honda Team (@HRC_MotoGP) January 16, 2022
It's a bit less than three months until MotoGP opens its doors to the races starting 6th March in Qatar. And its machines will begin revving up their engines, getting ready to dash out of the starting gate in pursuit of yet another season title.
In a statement issued by HRC, the MotoGP factory team confirmed that following the medical examination of Marc Marquez.The 28-year-old Spanish rider would participate in a track day at Portimao. 
Marquez will be on his Honda RC213V-S.However. The team will continue to assess the situation.
Quote
The Spanish MotoGP superstar said he is now "100 per cent" fit. And ready to face the 2022 season that kicks off this upcoming February. He further said, "If I'm riding the bike, it's because I have a perfect vision. But at the moment, I follow the advice of the doctor."
He added that he continues to train ahead of the new season but admits that an eye specialist will decide whether he can participate in the pre-season test scheduled to start this February.
In the end, we expect good news in terms of Marc Marquez's health. The Spanish racer should be healed completely and ready to ride again for the 2022 MotoGP season.
We wish him a great 2022 MotoGP season ahead.