New motorcycle boots "Rex" unveiled by Sidi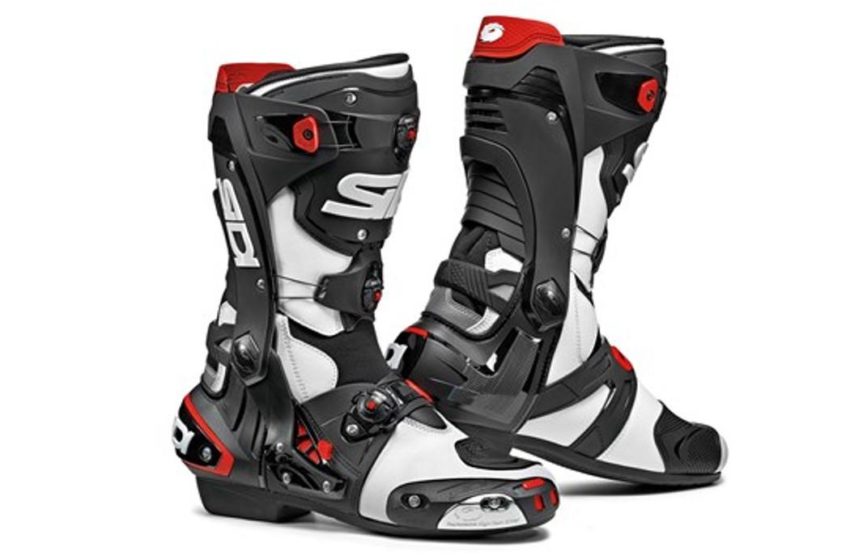 The Rex was produced through research, lab tests and 'on the track' testing on account of Sidi's Moto-GP riders' info, all to offer rider a splendid execution amid rides.
The new motorcycle boot " Rex" sport boot  is built with a cutting edge technology and modern look that uses the most elevated quality materials in its structure to make a boot at the front line of innovation, usefulness and creation quality.
A fantastic decision for each rider that is searching for a defensive yet breathable boot, with a flexible and amazingly agreeable fit.
So whats new ?
The push button enables the clasp to be lifted for all the more shutting weight.The shin and lower leg components permit a symmetric conclusion. The components guarantees a cozy yet agreeable fit.
Ankle Support Brace gives rider more support to lower part of the leg which is made with nylon and glass fiber material for robustness.
The upper end of the boot provides easy fit for the leg.Also rear upper part is made up of soft material giving calf a supportive feel with more comfort.
Air circulation is allowed by small slots which are provided at the central part of the boot.
Front section of the boot which is made by Elastic and the internals are padded with again the objective is to provide maximum safety and comfort.
Heel cup is designed in a asymmetrical fashion for better adherence when foot comes in contact with bike.
Front slider can be replaced with built in ventilation system.
It will come in three colors like white, black, red and will be available from October 2018 with  price tag of £ 367.
---
Source : Sidi