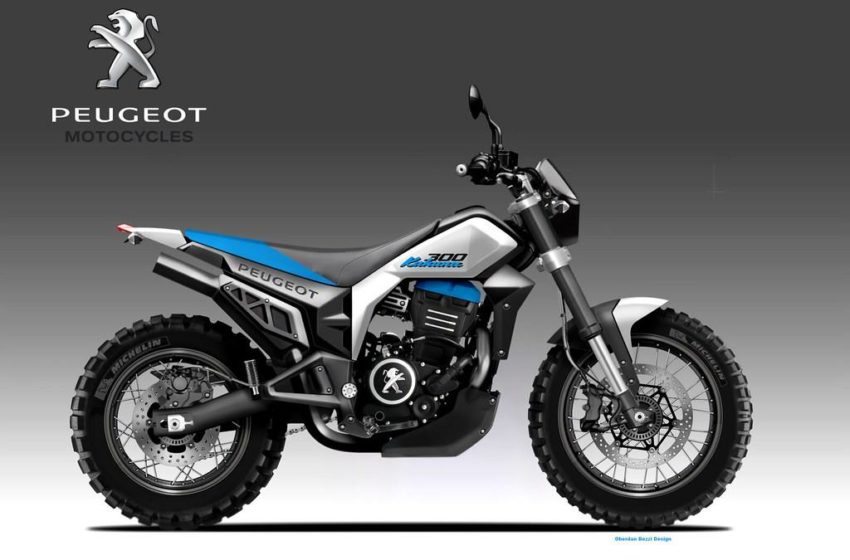 Peugeot Kahuna 300 concept by Oberdan Bezzi
Looking forward to seeing interesting news from the French brand (part of the Indian universe MAHINDRA) in the near future. Let's assume a model that we would like to see offered by PEUGEOT Motorcycles.
A Fun bike equipped with a 300 cc engine. that the parent company uses on the Mojo model. Modern and robust and undoubtedly suitable for a multi-purpose motorcycle.
Large knobby wheels with the front 18 "and 130mm and the rear 16" by 180mm, low seat, suspension and brakes of excellent quality, the KAHUNA 300 could really be fun.
We see her at ease in the most VIP holiday resorts, both by the sea and in the mountains. Excellent for short trips even on dirt roads or even through the streets of the metropolis not always in excellent condition.
A decidedly more modern and cool proposal, compared to vehicles of a similar type but decidedly very dated and less equipped.
Inevitable in the villa by the sea or in the hold of the yacht for those who can afford them. But also more simple to use as an urban commuter, perhaps equipped at will by drawing on a rich offer of optional extras.
Source: Oberdan Bezzi
---
Read More
Suzuki's web event
Triumph Japan launch date of Tiger 900
Aprilia RS660 is again spied
Rocket Sprocket unveils new custom
ZX-25r price leak in Indonesia