Rizoma unveils the new Vespa GTS 300 accessory collection.
Scooter enthusiast or not, it's hard to ignore the appeal of Vespa's GTS 300, which we were treated to only three months ago. 
The flagship model impresses with its liquid-cooled, 278cc, single-cylinder engine producing 23.8 horsepower and 19.2 lb-ft of torque. 
And with its array of technology (traction control, USB port, LED lighting, and a bike finder device), it even impresses the brains out of motorcyclists.
What if you could create a new look and aesthetic for your Vespa GTS 300—any style that pops and suggests the true spirit of the 50-year-old, Italian-designed brand? No worries.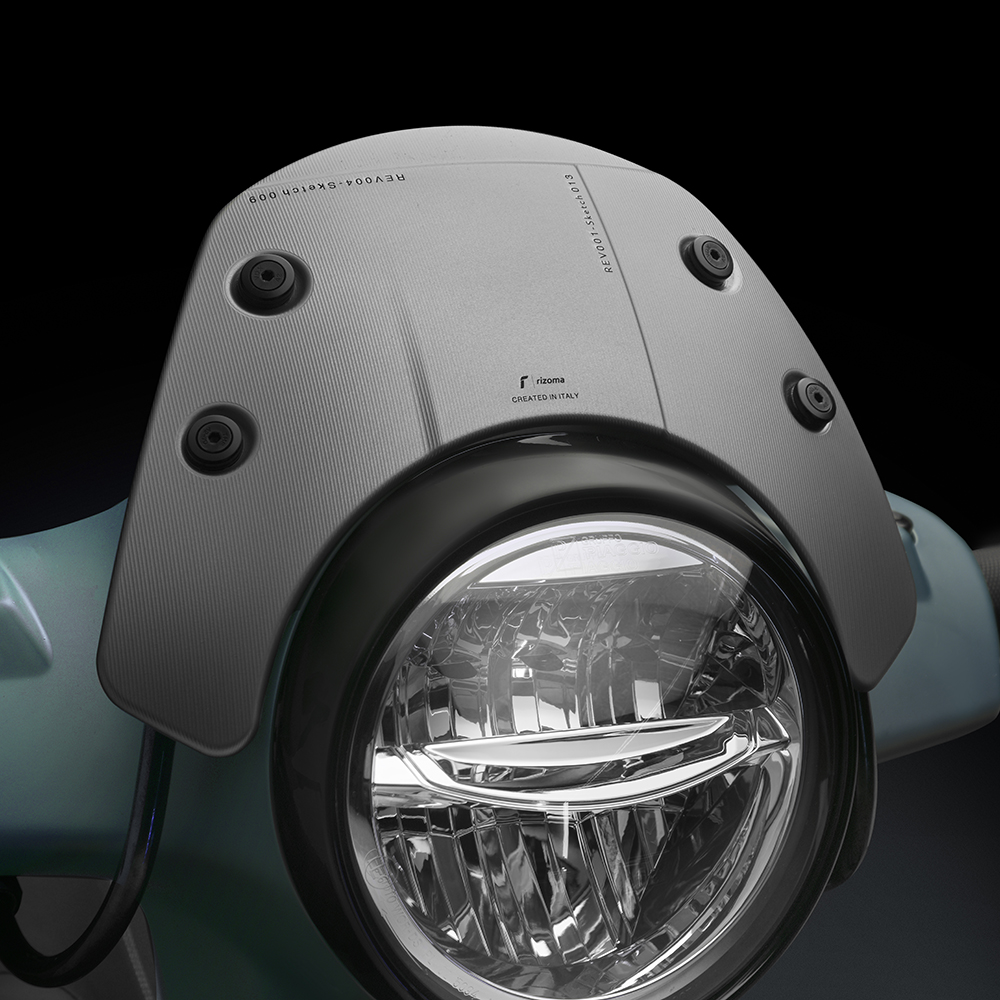 Accessories 
Rizoma goes to work, updating your Italian scooter with one of five new accessory collections in the form of fenders, handlebar grips, exhaust highlights, taillight lenses, seat panels, front grills and more. Take a look:
The fairing arrives at €449 ($533 ), 

The steering costs €329 ($391 ), and 

Mudguard crest retails at €70 ($83 ).
Rizoma also has brought several other accessories, including the license plate hanger, footpegs, kickstand extension and bag hook.
Further, the air inlet grids arrives a €389 ($462 ). The air inlet grids updated the GTS 300's styling.
via Rizoma