Roland Sands builds insane custom Desmo Fighter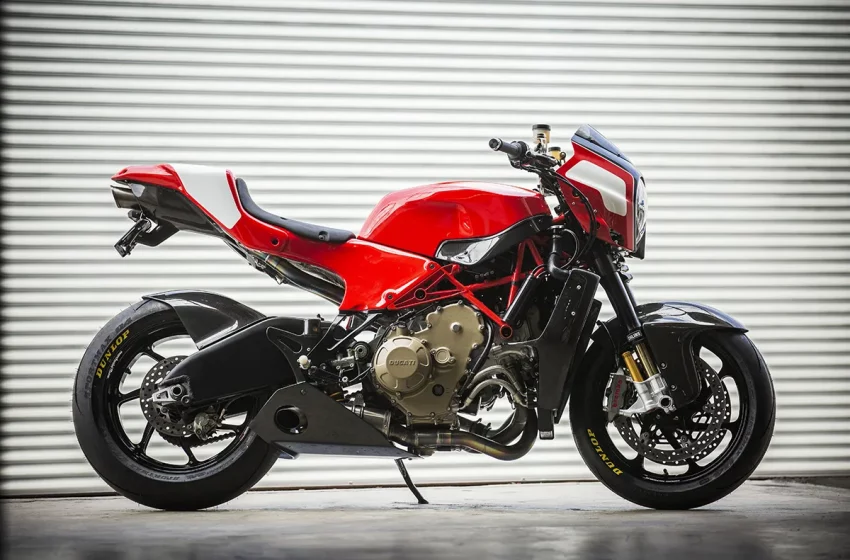 Roland Sands…Desmosedici RR…insane? Absolutely! That's what most of you have been saying since we told you the story of Roland's latest build. 
But with good reason, too. Take a limited edition $70K race replica and convert it for street duty; you guarantee a high level of scrutiny and debate. 
If there's anything Desert Racing/Roland Sands is known for, it's attention to detail, so whether or not this is an appropriate build is almost beside the point because one thing is sure: they did an outstanding job.
We've seen our fair share of exotic machinery over the years, but the Desmosedici RR takes things to a new level. It's so racy and race-focused. Thankfully, Roland Sands has been heavily involved with Ducati since 2008, when he built the custom "RSD Ducati Hypermotard". 
Desmosedici RR
Today, Roland is one of only a few builders trusted by Ducati to handle their most coveted projects — like this MotoGP-inspired Desmosedici RR. Limited to 1500 units worldwide, the Desmosedici RR made 197 hp having a price tag of over $70,000.
Roland Sands Design has been turning out bikes that make many stand up and take notice for quite some time, but this is different. The RSD Desmo Fighter is a one-off creation built and based on the Desmosedici RR. And it's one of the coolest custom Ducatis we've ever seen.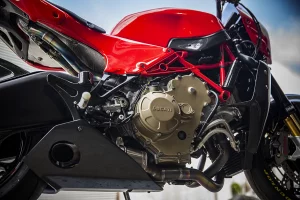 How it was made?
Roland Sands shed the Desmosedici's trademark fairings and gaudy unit-body for a decidedly more stealthy body that replaced the Ducati's bulging tank with an imposing face. The bike is shocking in its simplicity, which is ironic given that the Desmosedici RR was the most complex MotoGP racebike at its release time.
Getting the Desmo project finished was challenging as the team took an entirely different approach to utilise the VR design. The real magic was converting that data to usable information we could 3d print and then use to create the moulds for the finalised carbon body.
The team worked with their friends at Saddlemen to repop the final body panels and brought the design to life in a carbon fibre weave that matched the original Desmo. The panels took some massaging to fit the final bike, but the results were a perfect fit. 
Then they sprayed the body with a clear and matched to the original Carbon body on the Desmo. The final panels included the upper fairing and lower scoop. Right and left tank inserts. Right and left radiator shrouds and venting and a lower fairing.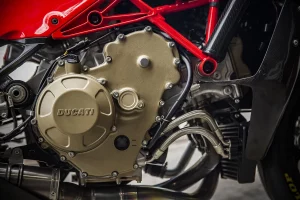 Final touch
The team finished the upper fairing with an incredibly hard-to-match Desmo Red, which Chris Wood at Airtrix took great pain in matching to the original bike. A rapid prototyped windscreen was the final touch.
The bike, dubbed Desmo Fighter, is meant to be aimed at the less track-oriented riders who want something they can ride every day and still be able to tell their friends about it.
RSD has also revealed an all-new limited edition Bell x RSD Bullitt Carbon Mulholland helmet which is available on the RSD website.
Source: RSD