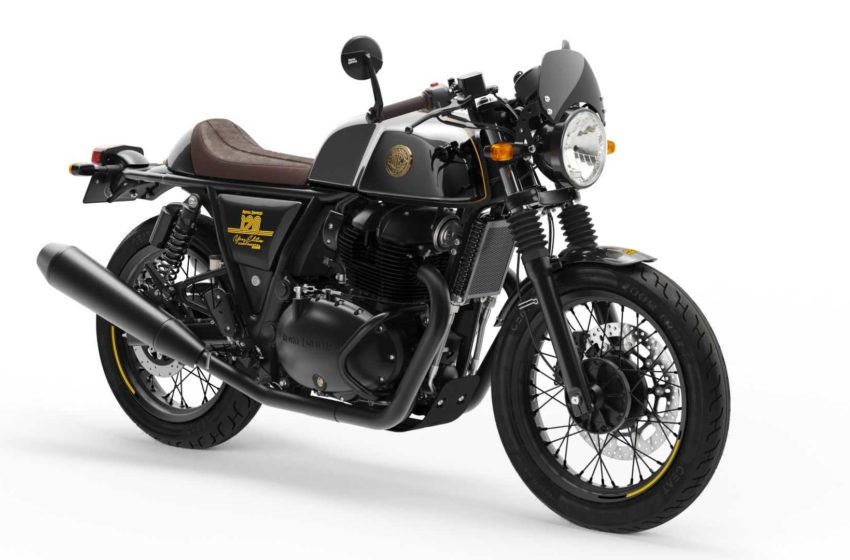 Royal Enfield set to spice up the US market with new twins
Consider this to give you an idea of the immense popularity of Royal Enfield's new 650cc bikes outside of India. Just a few months after the sale opened. So long acknowledged the waiting list that any hope of 'getting on the list would be futile. 
Special edition
And while Royal Enfield didn't say precisely how many people signed up. It did acknowledge that "It's been overwhelmingly positive" and that "People are signing up from over different countries.".
Well, the same thing took place in India. Royal Enfield did receive an overwhelming response. There were 120 unique 120th Anniversary Twins, 60 Continental GT and 60 INT. And they were all sold under 2 minutes.
In April 2022, the story was similar in other Europe, the Americas, and Asia-Pacific continents. As for countries like Across Australia, Japan, Thailand, South Korea, and the Philippines, Royal Enfield sold out all 120 bikes in under 24 hours. 
Critical question
However, the question remains when North America will receive these 120 unique Twin. And now, after waiting and as per Royal Enfield, North America will have 30 special units.
As part of Royal Enfield's 120th Anniversary, for the first time in the Americas . Specially-made motorcycles will be sold.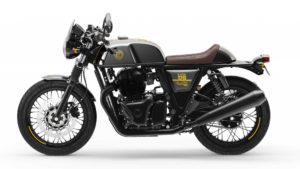 Brass work
As part of a limited run of only 30, each bike will come with two brand new badges finished in brass by the Sirpi Senthil family from their workshop in Kumbakonam, Tamil Nadu, India. The family is famous for their earlier work that has graced multiple Indian temples.
A family of artisans who, for centuries and over multiple generations, have dedicated their lives to creating exemplary brass effigies exclusively for the most revered temples of India. The pinstripes hand-painted over the tank pay homage to the legendary Madras stripes. A hallmark of Royal Enfield's build traditions.
Royal Enfield has partnered with this family and, at long last. Introduced the family's work to the automotive space.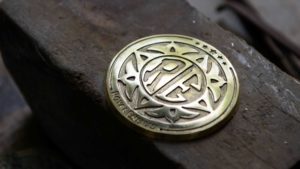 Chrome finish
These limited edition anniversary motorcycles are a tribute to the built traditions of Royal Enfield. Traditions that are passed down generations. In the 120th year. They celebrate the coming together of centuries-old craft and contemporary manufacturing prowess.
The two motorcycles, INT 650. and Continental GT 650, make a special appearance in a unique Black Chrome finish with a handcrafted brass badge, hand-painted pinstripes, and anniversary emblem.And exclusive seats and carry a unique serial number on their tanks.
These unique black-chrome tanks are developed at the Thiruvottiyur plant in Chennai- the original Royal Enfield Factory from the 1950s that kickstarted the brand's Indian journey.
Genuine black
These motorcycles are made of chrome, an alternative sustainable trivalent (graphite) chrome – an environmentally friendly process. The black-chrome tanks sit atop an all-black body, kitted with a selection of all-black genuine motorcycle accessories to compliment the livery.
Exclusive plush seats in a rich brown shade with colour-matched grips on the handlebar beautifully compliment the striking bold all-black colour scheme.
via Royal Enfield