The new S-TR1 WP boots from TCX are quality racing boots at an incredible price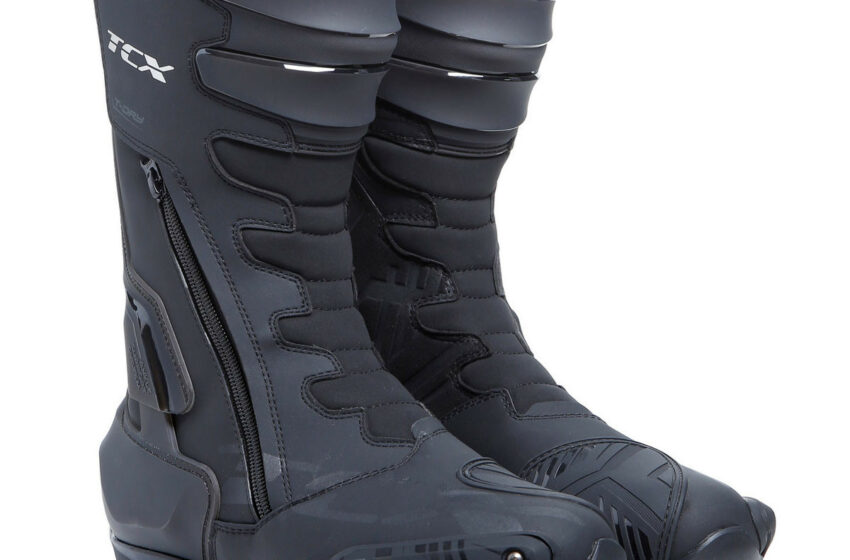 There are many different options for motorcycle boots, and it can take effort to distinguish one model from the other. The primary goal for accessories like boots is always to protect you. But manufacturers also need to ensure that their products are comfortable, come in different styles and are affordable.
TCX S-TR1 WP boots
The TCX S-TR1 WP boots combine innovative materials. And technology to bridge the gap between sportbike riding performance and all-weather riding comfort. 
The boots feature abrasion-resistant synthetic leather with TCX's waterproofing formula. Allowing riders to experience consistent comfort in any weather.
The boots serve as midrange boots, offering protection, traction and comfort. The adventurous two-piece, three-layer upper construction provides excellent weather protection while maintaining ventilated comfort. 
The rider will stay dry and comfortable during long ride commutes. Or multi-hour stints on the track in the rain or shine with the soft upper layer.
TCX has been in the motorcycle business for a long time and was acquired by Dainese a couple of years ago. So it's no wonder that almost everyone has heard about this brand.
High-durability construction
TCX Riding boots are built to withstand a beating. Their high-durability construction gives riders the confidence to push themselves faster.
A new type of motorcycle boots was made especially for motorcycle riders who operate in the rain and on uneven surfaces. 
The TCX S-TR1 WP Boots are resistant to daily use if you work outside or are involved in sports such as enduro racing and track racing. 
Dry material
The S-TR1 WP features a waterproof T-Dry material that guarantees its impermeability regardless of the kind of weather you are in. The boots come with a side opening zip, an Ortholite footbed and a large Velcro flap.
Additionally, the boots have toe sliders plus polypropylene internal reinforcement parts for safety. And it also has a TCX system to prevent ankle twisting.
The boots are available in a black and grey colour scheme and arrive in sizes from 38 to 49, with a price tag of 289.99 Euros ($307).
via TCX