The Roland Sands design Indian Chief custom ' El Camino '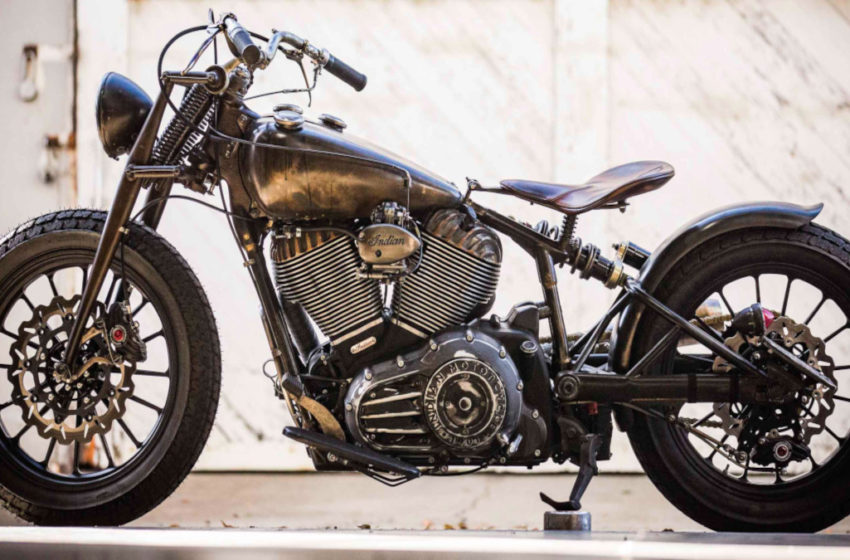 Indian Motorcycles has long been considered a traditional company focuses on thoughtful designs. Sure, they've made some updates to their platform, like the Scout and Chief platforms.But it's hard to argue the image of an Indian rider hasn't been the same since their inception in 1901. 
That was, until now. This new Indian build from Roland Sands Design changes all that. 
The RSD team took a notoriously vintage-looking bike like the Chief, modernized the chassis. And added this whole new level of comfort, convenience and performance that had never existed before. In other words, this isn't your grandfather's Indian anymore.
Indian Motorcycle has long been a source of inspiration for many bike builders. Its Chief platform continues to turn heads, even decades after its introduction in the early 1930s. 
While Indian designed the bike to be better-suited for touring and cruising, master builder Roland Sands of Roland Sands Design isn't one to follow convention. He wasn't included in Indian's build off contest. So he worked on his own Indian Chief instead.
Roland Sands showcased the Indian Chief's full custom potential with an El Camino-inspired build. The master-builder stripped a 1946 Indian Chief down to its core and created a full custom frame for it – making for one of the most radical renditions of the brand's latest cruiser platform.
The build
 When you think of a modern-day custom, the "C" word usually comes to mind — chopped. But Roland Sands and his team took the Indian Chief and made it even more radical.
The ordinarily mild-mannered two-wheelers are given a slew of upgrades. Such as a hand-formed steel custom frame houses the ripped Thunder Stroke 111 powerplant, machined aluminium parts with gold accents.
Roland Sands Design started with an original 1946 Indian Chief for their latest build. They then used fit and function as guiding principles for building the bike. 
Rather than creating a mix of old and new parts or starting with a fresh motorcycle as a blank canvas and adding "factory correct" bolt-on parts as decoration to complete the look.
They integrated the original bike into a modern design. With a new Indian FTR-style swingarm, the custom looks more modern.
The vintage stock frames have castings for the neck and frame joints connected with straight steel tubes, tack welded and brazed together. Which meant the team could grind off the tack welds and heat the joints to melt the brazing and easily disassemble the stock frame. 
The modern engine is much larger, so we modified the stock castings to get the correct angles needed.
Some of the stock joints wouldn't work due to the angle changes and different motor mount locations, so new Chromoly versions were made and aged to match.
The team then fabricated a swingarm and added suspension, replacing the original plunger system, radically improving handling.
Roland Sands had already proven that he could blend modern technology with vintage features when building Indian Chief motorcycles. But the custom bike builder takes it up a notch in this latest build, dubbed "Old Glory".
via Roland Sands