When it comes to riding a motorcycle, safety should always be a top priority. A high-quality helmet not only complements your riding style but also offers crucial protection in case of an unfortunate accident.
If you're in the market for the best motorcycle helmets in India, look no further. In this comprehensive guide, we'll explore the top 10 motorcycle helmets that are making waves in the Indian market, along with their prices, pros, and cons.
Steelbird SBA-2 Full Face Helmet

Price: Starting at INR 2,999
Pros: Stylish design, dual visor, comfortable fit
Cons: Limited ventilation, relatively heavier
Vega Cliff Full Face Helmet

Price: Starting at INR 927
Pros: Affordable, good ventilation, lightweight
Cons: Basic design, noise at high speeds
Royal Enfield Matt Black Open-Face Helmet

Price: Starting at INR 2,030
Pros: Classic design, comfortable, good visibility
Cons: Limited protection, wind noise
LS2 FF352 Rookie Helmet

Price: Starting at INR 3,600
Pros: High safety standards, multiple designs, effective ventilation
Cons: Slightly expensive, may feel snug for some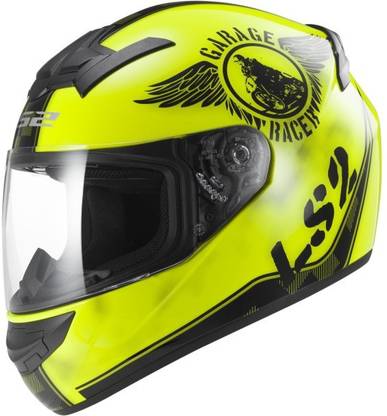 Studds Ninja Elite Super D1

Price: Starting at INR 1,500
Pros: Aerodynamic shape, affordable, various sizes
Cons: Build quality could be better, minimal noise reduction
Aerostar GTS Helmet

Price: Starting at INR 900
Pros: Unique design, comfortable padding, good ventilation
Cons: Limited availability
MT Thunder3 SV Veron Helmet

Price: Starting at INR 8,100
Pros: Excellent safety features, versatile, anti-fog visor
Cons: Higher price range, limited colour options
SMK Twister Attack Full Face Helmet

Price: Starting at INR 7,999
Pros: Dual homologation, stylish graphics, sun visor
Cons: Premium pricing, Slightly heavy, sizing may run small
THH TX-12 Full Face Flame Helmet

Price: Starting at INR 2,951
Pros: Value for money, good ventilation, comfortable padding
Cons: Limited brand recognition, average noise isolation


AXXIS Segment Mad Helmet

Price: Starting at INR 2,880
Pros: Affordable, lightweight, multiple colour options
Cons: Basic features, limited size range
Conclusion
Remember, the best helmet for you ultimately depends on your personal preferences, riding style, and safety requirements. Prioritize safety above all else, and choose a helmet that provides a snug fit and meets the necessary safety standards. Whether you're a daily commuter or a long-distance rider, investing in a high-quality helmet is a decision you'll never regret.