Triumph Rocket 3 gets TTS Performance supercharger to yield 342 horsepower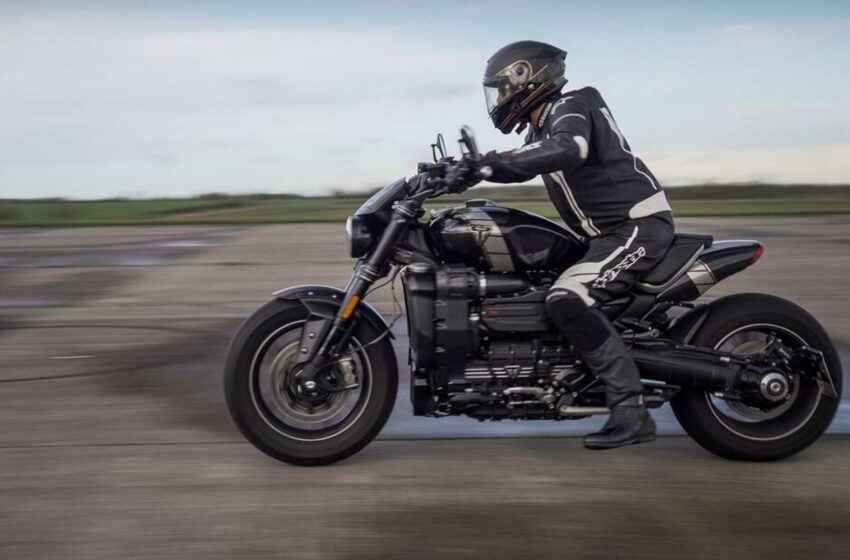 When Triumph introduced the Rocket 3 in 2019, the British house aimed to create a new kind of muscle cruiser for a new generation, like its predecessors. This cruiser was as focused on performance as it was on style. 
However, it needed more power to match its brutish exterior and sophisticated suspension. TTS Performance answered the call by supercharging the Triumph Rocket 3 by giving it 342 horses.
TTS Performance worked their magic on Rocket 3 by converting it into a monster. Their goal was to squeeze 342 horsepower out of Triumph's throbbing baby bruiser. It makes for an even more powerful cruiser, with the original special edition Rocket 3 TFC having 179 HP @ 7,000 rpm and 165 LB-FT (225 Nm) @ 4,000 rpm.
So what exactly has TTS done to achieve this goal?
TTS Performance's Richard Albans is a lead man with a reputation for highly-modified, over-the-top builds. Most recently, Albans presented the TTS SuperBusa prototype, which utilizes a supercharged Suzuki Hayabusa engine to generate 372 hp and hang nearly as tight in turns as it does on the drag strip. 
While Albans doesn't match that figure with Triumph's Rocket 3 project motorcycle (now referred to as the Rocket 3 Supercharger), he does get pretty close.
Backed by several years of research and product development, the Supercharger system comprises a belt-driven, positive displacement supercharger that transfers horsepower directly to the stock crankshaft. 
With the ability to keep constant pressure in real-time – delivering both full power and economy modes – TTS Performance's superchargers enable fast throttle response, linear power delivery and unmatched reliability.
And we see a Rotrex C30-94 Supercharger with Zard exhaust, modified pistons and custom cams which essentially helps this cruiser to generate a massive 342 hp of power and 275 lb-ft of torque.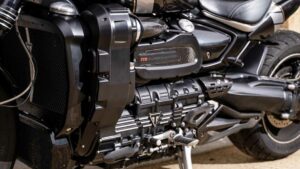 Two types of kits
Triumph Rocket 3 Supercharger Kit Albans did not boast or brag when he announced the 342 horsepower that his Triumph supercharged Rocket 3 delivers. Also, the low-key style kit with 300 hp sets him apart from some other bonkers builders. 
But anyone building a motorcycle in their shops with enough power to go beyond 300 horses has our respect. Albans has also sold 10 of these bonkers kits, proving that it's not just talking, and the following five kits are in production.
The kit includes nearly everything Triumph's race teams would have needed to either repair or replace the original parts. Components from this kit will bump the Rocket 3's output from a respectable horsepower to a staggering 342 horsepower. 
The supercharger kit arrives at £8,000 (~ USD 9,800), while you will have to shell out more £1,500 (~ USD 1,850) for TTS's custom pistons and camshafts.
Motorrad, Triumph and Ultimate Motorcycling