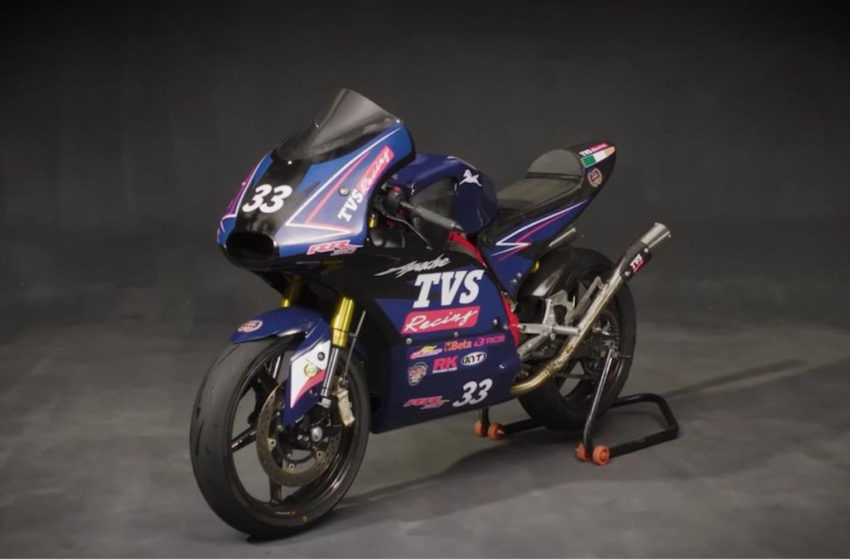 TVS Factory Racing makes historic announcement
TVS became a world leader in the Two-Wheeler industry by consistently focusing on innovation and quality. Today, one of its most successful brands. Its racing division is a shining example of the company's passion for constantly innovating. And serving a need in the market that calls for quality.
A sport that resonates with TVS' competitive spirit and its commitment to excellence. Not only in sport but also in product and service quality. The upcoming season is set to witness a head-on battle between racers from all over Asia.
TVS Racing
Inspired by its racing heritage of four decades, TVS Racing is the factory racing team of TVS Motor Company. Makes a historic announcement with the first-ever TVS Asia One Make Championship today. 
It marks a significant milestone in TVS Racing's global roadmap, making it the first-ever Asia One Make Championship by an Indian manufacturer. The championship will kicks-off in Malaysia this year. Alongside the coveted Asian Road Racing Championship (ARRC).
Over the last four decades, we have strived to push motorsports in India. Today, we announce a historic shift in how the world sees Indian two-wheeler racing. 
We debuted the TVS One Make Asia Championship 2022 with TWMR and ARRC. For this, we have crafted a bespoke race machine that is the ultimate expression of our RR310. 
The RR310 One Make, ARRC spec. Feature-packed with mind-bending performance upgrades such as RAM AIR intake. Excellent carbon fibre bodywork. Advanced electronics, and so much more, we cannot wait to see this machine out on track. 
Walkthrough
B. Selvaraj, Team Manager TVS Racing, walks you through all the technical details about the race machine and more about the TVS One Make Asia Championship. Stay tuned to our social media handles for more updates.
This is going to be huge. A massive step that will change the way we look at a motoring company. The company isn't just a manufacturer anymore. It's going to have an entire championship dedicated to its brand.
via TVS