Vespa announces new shades for Primavera and Sprint scooters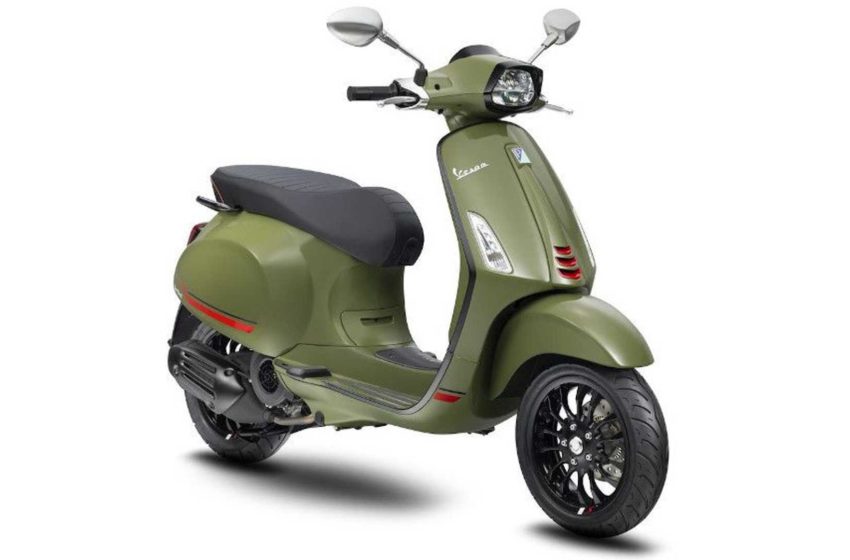 Born in the mountains of Italy, Vespa has been providing two-wheelers to consumers since 1946. The brand received its well-known name from a wasp by the same name. 
Vespa has set itself apart from other motorcycle brands thanks to its timeless appeal. 
The ride is simple and stress-free thanks to the smooth ride made possible by the scooter's belt drive and fully automatic transmission.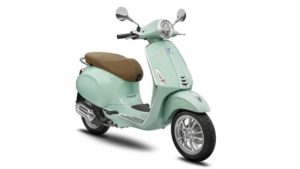 History
Naturally, all the latest tech has been introduced over the years, making Vespa one of the most dynamic models on the market.
Considering all of those above, it is pretty easy to see why Vespa is one of the world's most popular and sought-after scooter brands. 
With its simple yet attractive design that has been respected and revered for close to a century, Vespa is one brand bound to remain on the top in the years to come.
Vespa's Primavera and Sprint are two of the most notable scooters in its product lineup, offering the brand's signature style with high-tech features. 
For Japan, the Italian manufacturer has just announced a brand new colour scheme for both models that will be available for purchase later this spring.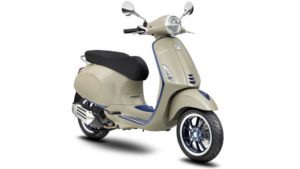 Timeless design
Thanks to its timeless design and continued technological innovations, the Vespa is still among the most popular scooters on the market today.
Vespa kicked off their latest colour collection by releasing an all-new Relaxed Green Primavera 125, launched on June 24, 2022, in Japan. Vespa enthusiasts well received the scooter. 
Based on the traditional Vespa design, it has a slimmer and sleeker body comprising three parts (the seat, the rear and the front section).
 Now, Vespa has decided to give this colourway a Japanese twist with bright green and blue accents for a brilliant two-tone look. And it looks similar to the Primavera Picnic edition.
 Suppose you think Vespa only looks good in its iconic classic colourways (Alps and Beige). In that case, you're definitely in for a treat because the Italian scooter brand is ready to suit your style with three new two-tone colour options. 
The Primavera 150 has been updated with three colour options: Avolgente Beige, Inocenza White, and Estro Verso Blue. 
The Sprint 150 also arrives in new shades like Estro Verso Blue, Inocenza White and Passione Red. The higher-spec Sprint S 150 comes with a new shade called Tenace Green and is also available in Audach Blue.
via Autoby.jp