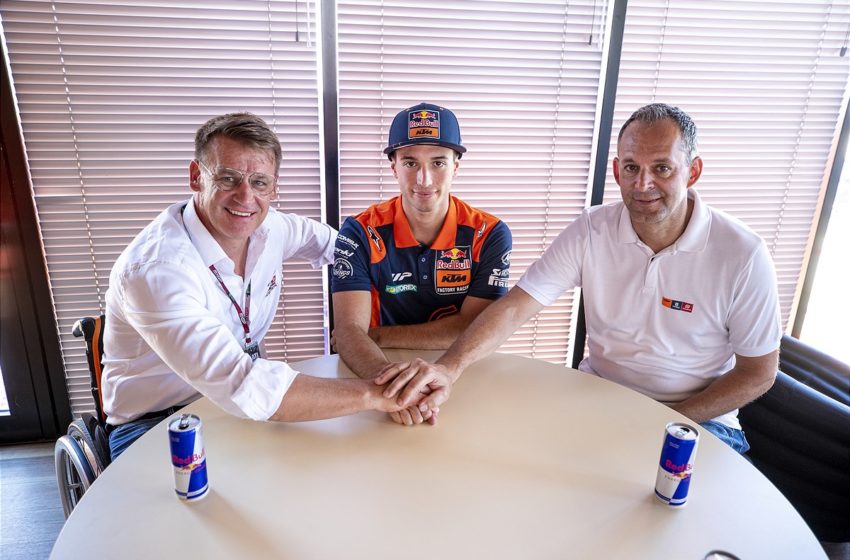 Vialle transitions to Red Bull KTM Factory Racing North America
Former MX2 world champion and current 2022 title contender, Tom Vialle, will move to the North American wing of Red Bull KTM Factory Racing for the next stage of his career trajectory and will attempt the 2023 AMA 250SX and 250MX national series in the USA.
Vialle, who clinched the 2020 MX2 crown, won six Grands Prix and finished 3rd in 2021 and is currently battling intensely for 2022 honours, having led the category four times from 14 rounds, will continue to blossom with the factory KTM 250 SX-F but will compete on American soil next year and for the first term of new contract extension inked earlier this season.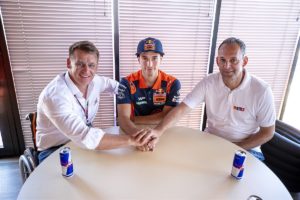 21 year old
The 21-year-old has been part of the works team since 2019, where he shone in his rookie G.P. outing by scoring a win and classifying 4th in the final standings. He was KTM's ninth MX2 champion the following campaign and has been a leading protagonist in the division since routinely dominating holeshot counts and being one of the most prolific riders in the class.
Vialle is a keen and skilled supercross. Before moving to MXGP with the KTM 450, SX-F wanted to follow the path trodden by countryman and current Red Bull KTM Supercross Marvin Musquin by lining up for the two AMA 250 disciplines. 
Vialle confirmed his move this week and should be based near the team's second H.Q. on the East coast of the United States, where KTM have a close training and practising arrangement with famed specialist Aldon Baker.
Tom's MX2 berth will be filled by two youngsters, Andrea Adamo and Liam Everts, for 2023.
Tom
Tom Vialle: "We've had another strong season this year so far in MX2, and the plan was to move to the MXGP class for 2023, but I felt this was the best time for me to try and see if I could make it in Supercross. I have a track near my home, and my family has an S.X. tradition. I'm desperate to see what I can do, even if I know it is a big learning curve to be ready for 2023. 
We have to keep realistic, but it is fantastic at the same time that I could speak with Robert, Pit and the guys in the U.S. and make this happen as part of Red Bull KTM. This G.P. team is like another family to me, so it will be hard to leave, but this is a fascinating new story for me, and I cannot wait to move and start it all."
Robert
Robert Jonas, Head of Motorsports Offroad: "We fully understood Tom's wish to carry on racing with the KTM 250 SX-F and see how he can extend his career goals in the U.S., especially for Supercross. If he can learn and develop his potential as he did with us in the world championship, then he will be a big surprise. 
I'm sure the guidance of Ian and Roger in America will help him with the move and the switch. The team here has already done supercross riding with him, and it seems Tom has a natural flair for the sport. It is a case of the right rider at the right time and with the right amount of experience at the top level. We wish him all the best and will be excited to see what heights he can reach next."
Ian Harrison
Ian Harrison, Red Bull KTM Factory Racing North America: "We look forward to having a rider of Tom's calibre racing for Red Bull KTM in the USA. We have heard many good things about Tom in terms of racing and his side. We doubt he will rise to the top in the U.S. as well. I have spoken to Tom a few times and am impressed with his attention to detail related to all the topics on racing and how to tackle moving to a different country."
via KTM