Voge to introduce middle-weight sports bike Infinity RR 660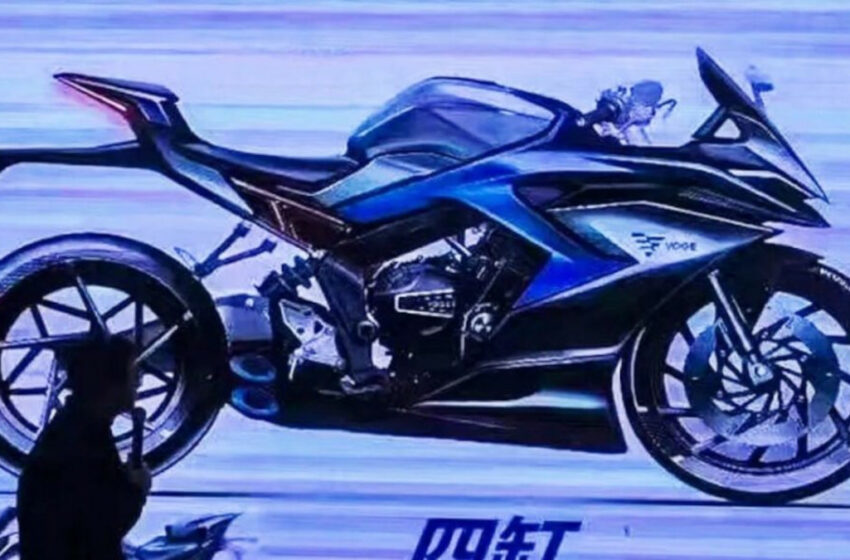 Chinese Motorcycle Industry
Today, we celebrate the Chinese motorcycling industry growing into one of the world's largest, targeting developing markets and exporting its product to other countries.
In the past few years, several motorcycles from China have arrived that have shaken up the sportbike market. It all began with the birth of a middleweight naked streetfighter called the Zongshen RZ3 with a performance-oriented 249cc engine.
And now the new Voge Infinity RR660 is about to make its global premiere soon. The motorcycle manufacturer from China, Voge, has plans to introduce an inline 4-cylinder sports bike soon. We can expect the launch later this year.
The company has reportedly started working on an inline 4-cylinder motorcycle. In other words, a middleweight sports bike is not just a copy of a Japanese or European design. This prospect is lovely for a middle-level motorcycle manufacturer like Voge this far into their operating segment.
We are not surprised, though, as Chinese performance motorcycle manufacturers are becoming increasingly ambitious, and their new products improve their image in their domestic market.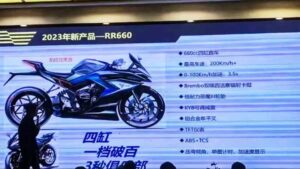 Infinity RR 660
With an engine capacity of 660cc, this vehicle can reach a top speed of over 200km/h, and the time required for 0-100km/h speed is 3.5 seconds. The engine used is capable of reaching revs as high as 13,000rpm. Maximum power of over 100hp.
The Chinese manufacturer Loncin produces a 660cc engine for the European market. Sources report that the powerplant is about 10 per cent lighter than the Honda 650 series engine.
During Voge's presentation, we could also see a twin disc brake system with 4-piston Brembo callipers, an Anti-Lock Braking System (ABS) and a Traction Control System (TCS).
Suspensions are Kayaba adjustable mono-shock (KYB) at the back with a side swingarm and telescopic forks on the front. However, Voge has not made any statement about the price.
via iMotorbike