Yamaha America introduces new motorcycle models for 2022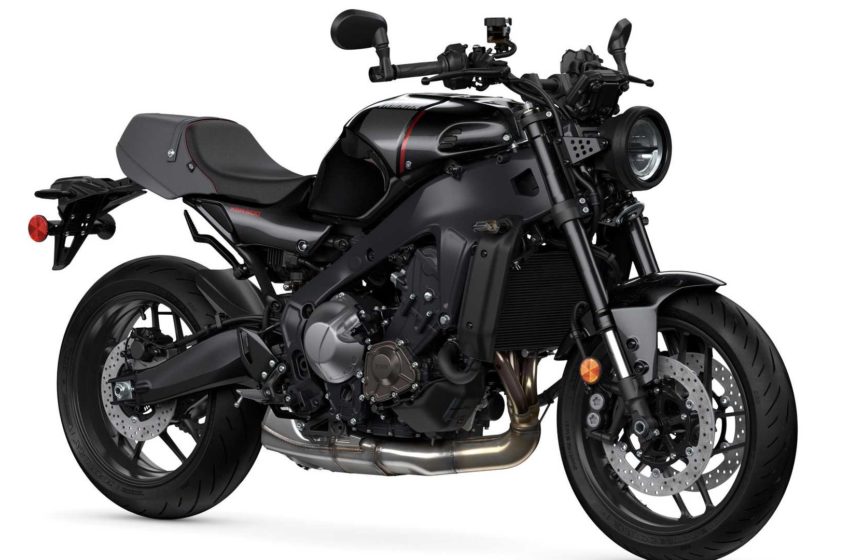 The XSR900 was the 2016 moniker that referred to one of the most anticipated motorcycles of that year. 
Taking influence from multiple cafe racers and nakeds, the 900 is positioned below Yamaha's popular FZ-09/MT-09 Sport Touring lineup. 
Yamaha now has officially released the 2022 XSR900 for the American market. 
After toying with release details since Yamaha revealed the machine's Euro 5-compliant CP3 motor last month.
Yamaha announced the machine would come at $9,999 and be available at national dealerships starting in November April 2022.
 Most motorcycle manufacturers have a flag. Whether it is to signify power, style, prestige or, in this case, competition, a well-designed flag can add a sense of identity in a sea of bikes. 
Yamaha kept in line with its past racing heritage's Legend Blue or Raven scheme, though admittedly, many wouldn't recognize it. The two colours are also found on the new R1, especially the Legend Blue, so it makes sense that they chose them for the livery.
The company also confirmed that all hardware new spin forged 10-spoke aluminium wheels, die-cast frames, and adjustable KYB suspension are standard. The six-axis IMU brings along lean-sensitive traction control and slide, lift, and brake control. 
Apart from the 2022 XSR900 for America. Other bikes that return are 2022 Super Tenere ES, XSR700,Tracer 9 GT,Ténéré 700,MT-03, MT-07, MT-09, MT-09 SP and FJR1300ES.
However, these bikes are updated from the paint schemes point of view apart from the XSR700 that arrives with a circular LED headlamp, upgraded cockpit, new radiator covers and large 298mm front disc brakes.
2022 Models for America
Here are the prices of 2022 models for America.
XSR700: Raven, $8,799 

Ténéré 700: Team Yamaha Blue or Raven, $10,299 

Super Ténéré ES: Matte Raven Black, $16,299 

Tracer 9 GT: Liquid Metal or Redline, $14,999 

FJR1300ES: Cobalt Blue, $18,199 

MT-03: Team Yamaha Blue, Cyan Storm, Matte Stealth Black, $4,799 

MT-07: Team Yamaha Blue, Cyan Storm, Matte Raven Black, $7,899 

MT-09: Team Yamaha Blue, Cyan Storm, Matte Raven Black, $9,499 

MT 09 SP: Liquid Metal/Raven $11,099 
via Yamaha America