2022 Benelli 302R will arrive with multiple changes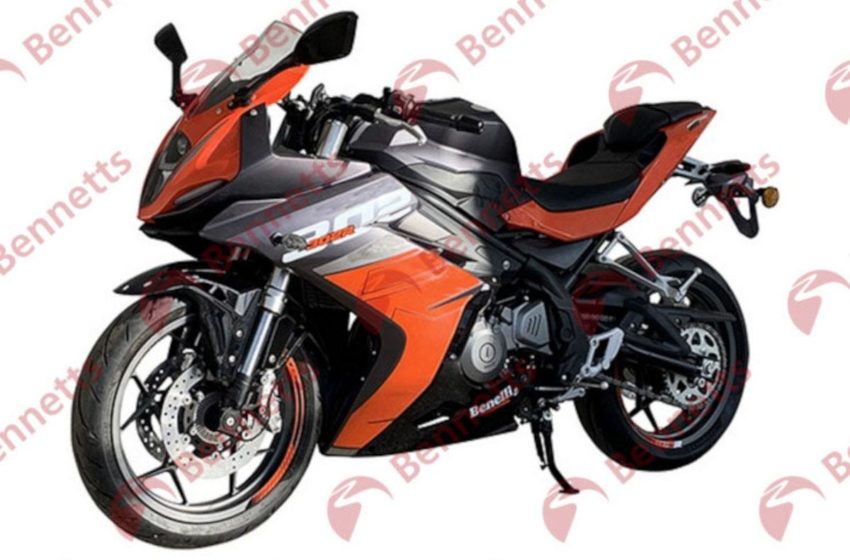 Our friends from Bennetts has spotted a new 2022 version of Benelli 302R.
We compare the new version and outgoing variant to see what Benelli plans for its latest model.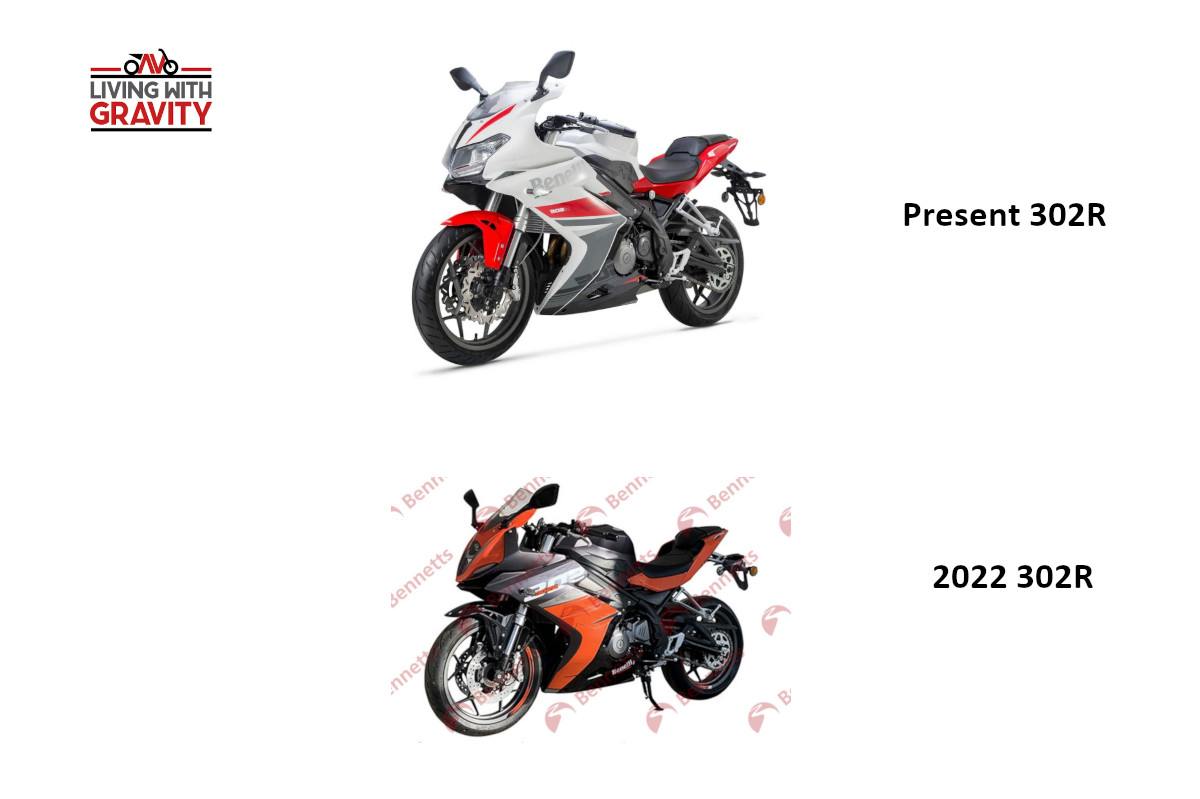 Comparison of present Benelli 302R and 2022 302R
The new 2022 variant will get the same 300cc engine with 36bhp. However, the outgoing version has two bhp more.

Plus, the new 2022 302R will align to Euro5 compliance against the Euro4 of the outgoing model.

For 2022 302R, the front and the rear gets a slender look. The front headlight has two different vertical headlights. Compared to the wide horizontal headlights of the outgoing 302R model

The weight of the new model gets reduced by 8 kgs. The new model weighs 182kgs while the outgoing has 190kgs.

For the new model, the pillion step seat looks more integrated with the rider's seat.

The new model comes with a more aerodynamic fairing.

We don't see any change in the fuel tank or the capacity, so it may remain as is, which is 14 litres.

The front mudguard of the new 302R is more pointed and has a different design as it goes towards the shock absorbers. At the same time, the outgoing model has a different design for the front mudguard.

The mirrors of the new model are straight.

The new model gets the short rear support for the nameplate.
With all the new changes, expect a rise in price for this new model. Availability well, it is a 2022 model, so we will have to wait.