Two new Royal Enfield 650cc motorcycles spotted
A month ago, we saw two new Royal Enfield 650cc's spied, and they were Interceptor 650 and Continental GT 650.
However, what we now see from this Youtube video is the new 650 cc Cruiser. This 650cc is altogether a new platform from Royal Enfield.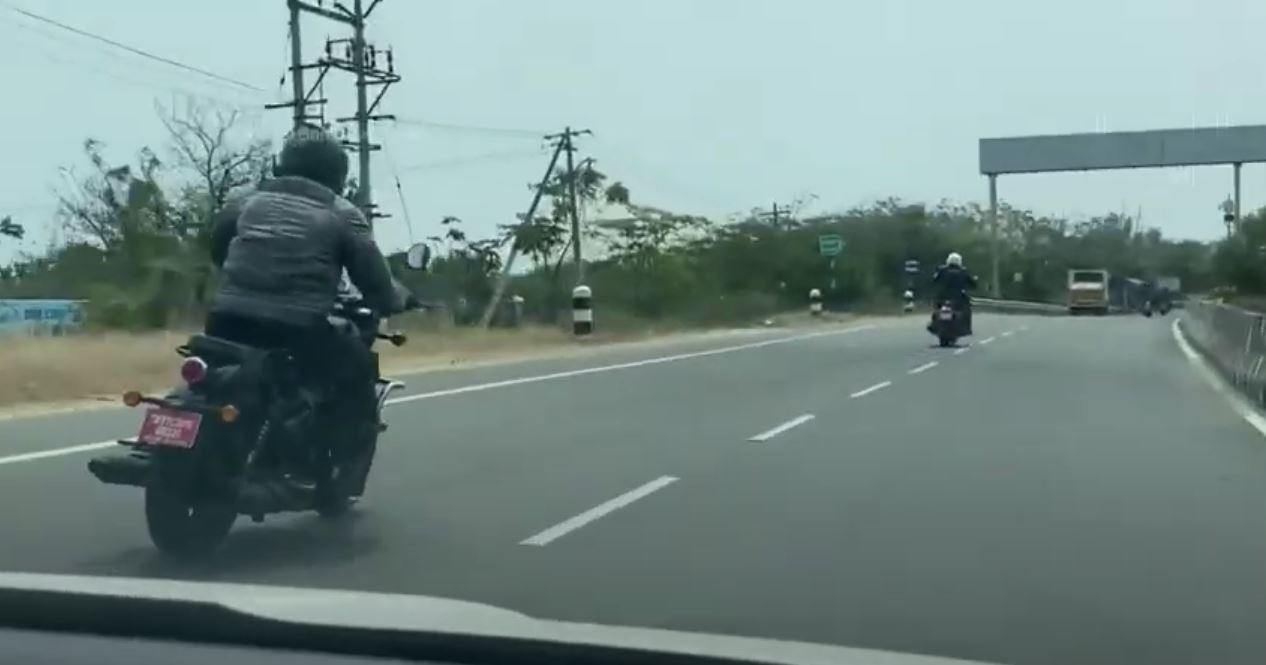 So what will Royal Enfield call this new model? Meteor 650 or Classic 650.
Well, the good part is two various Royal Enfield motorcycles are spied, and we could see both.
Now, this does mean we see an aggressive portfolio expansion from Royal Enfield.
As seen from the video, the two spied models have a perfect comfortable handlebar, tall height.
Well, if observed, the rear of one spied bike resembles the rear end of Meteor 350. 
As said, there were two variants spotted, one with accessories and the other without accessories. 
And as these bikes were smoothly going in the range from 120 to 130 km. We could easily guess they are 650cc's.
The present 650cc motor makes 47hp and 52Nm. However, as far as these new models are concerned, we will see a retuned engine from Royal Enfield.
In this current year, we may also see these models with the dealers.