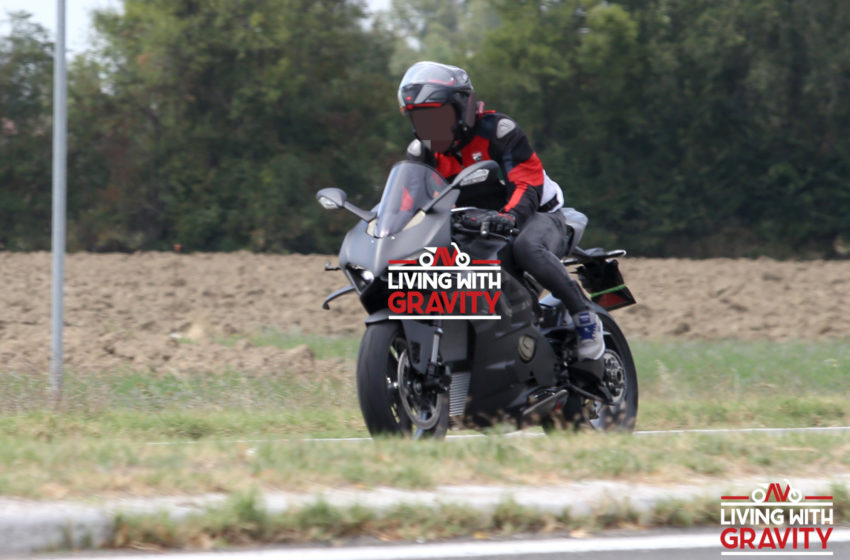 2023 Ducati Diavel V4 R prototype spied on the road
The Panigale V4 R embodies the maximum expression of Ducati values: style, sophistication, and performance. 
It is the maximum expression of Ducati's racing DNA, similar to a racing prototype as no other bike: a forward-looking model that accompanies the rider towards a dimension of advanced riding, made up of curves and straights that run incredibly fast, thanks to the electronics that, like an invisible, magical safety net, allows going beyond the limits.
Designed to elicit a symphony of emotions, thanks to the dry clutch, the Panigale V4 R transforms the concept of performance: not only acceleration, braking ability and best lap time, but also safety and ease of riding, whatever the level of experience.
In short, pure racing adrenalin is under control.
And now we see a new Ducati V4 prototype caught red-handed on the roads. Here are more details.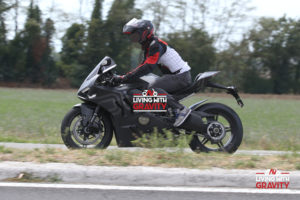 New V4 R
Our spies in Italy photographed a never-before-seen variant of the Panigale V4. The bike is strikingly black, although the fork is usually gold. Even the brakes are black. 
The black fairing has the "Ducati" lettering all over it. In any case, the bike is not available like this in the Ducati configurator. 
A Panigale V4 R has very little visible carbon, but some parts of the strongest Panigale, namely the Panigale V4 SP2, are not street legal. The rims, for example, are from the SP2. 
The brake ventilation on the front wheel is also not standard on the Panigale. The exhaust is also the most extreme available for the Panigale, namely the titanium exhaust from Akrapovic. 
The chain guard over the chain is new. Another striking feature is the silver tank, which is only available on the top models of a series and indicates that this is the new Panigale V4 R.
We will have to wait for more details. However, we assume Ducati will soon bring this prototype into production.