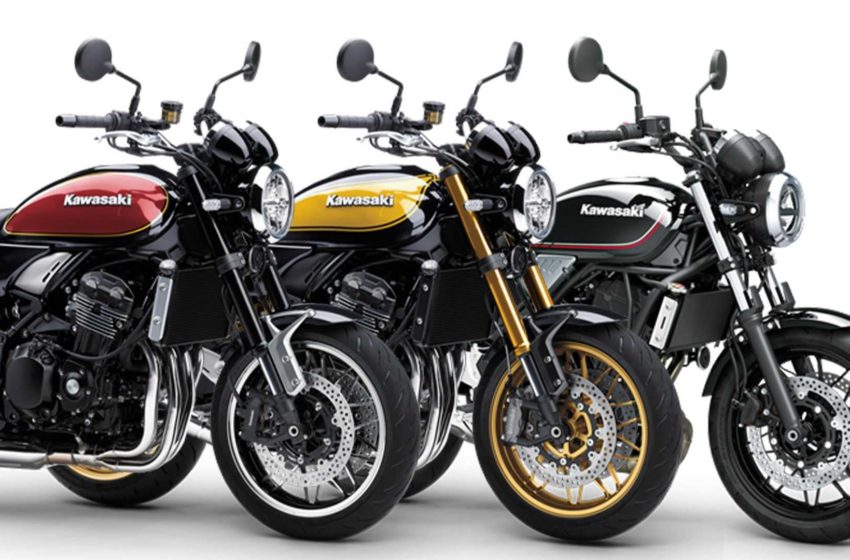 2023 Kawasaki Z650RS, Z900RS SE, and Z900RS first look
Kawasaki's retro-leaning RS range has been at an all-time high over the past year, with beautiful heritage editions of the Z900RS and Z650RS. 
And now, it looks as if Team Green will be pushing into even more retro territory with 2023 editions of the Z900RS SE, Z900RS and Z650RS — but that's not all. So now Kawasaki just revealed 2023 editions of all three retro bikes, so let's take a look:
Kawasaki Europe has today given motorcyclists a sneak peek at the 2023 Z650RS and its big brothers, the Z900RS and Z900RS SE. 
At the same time, the earlier model years saw Kawasaki revitalize its retro-oriented Sportster motorcycles with updated orange-and-black livery. 
The Japanese manufacturer is now adding new paint schemes to inject freshness into its three main Retro Sports offerings.
Z650 RS
The venerable standard-based lineup returns primarily unchanged from 2022, but the Z650RS is a stylish exception. For 2023 Z650RS, Kawasaki has expanded its Candy Emerald Green paint scheme to embrace Metallic Spark Black. 
The variant joins the standard Candy Lime Green and Metallic Spark Black, offering an even more visually appealing lineup. Further, we don't see any change in the 649cc parallel-twin that makes 67 horsepower and 47 ft-lb of torque.
Z900 RS
Since 2018, Kawasaki has been re-releasing the Z900 RS, a modern rendition of what is arguably the most iconic street bike in history — the Kawasaki Z1. The moniker "Z" has stood for both high performance and cutting-edge technology since 1975. 
To honour its long-standing tradition, Kawasaki will continue to build out the Z-series family in 2023 with two new retro-styled bikes. The recent Z 900 RS already has Candy Tone Blue shade from 2022. 
However, Kawasaki added new Metallic Diablo Black/Metallic Imperial Red in 2023. While the engine remains the same 948cc inline-four, it calibrates to 109.5 horsepower at 8,500 pm and 72.3 foot-pounds of torque at 6,500 rpm.
SE
On the other hand, the 2023 Z900 SE gets the Öhlins S46 rear shock and revised front suspension. Brembo M4.32 front brake callipers, Brembo disc rotors, and steel-braided front brake.
As for the SE, there are no new paint schemes or graphics; however, the earlier Metallic Diablo Black shade in combination with gold wheels looks stunning.
Kawasaki has the best-looking lineup of colours for the latest generation of the Z650RS, Z900RS, and Z900RS SE. When those colours line up with a good 80s movie, you can't help but get excited. 
And, like many other riders, Kawasaki is appealing to the emotions again with the 2023 Z650RS, Z900RS, and Z900RS SE. 
via Kawasaki Europe