All about the upcoming Aprilia SXR160
The Aprilia SXR160 maxi-scooter is the talk of the town as Piaggio India intends to bring it in production.
The production will start at the Baramati plant in Maharashtra, India. The tech specs may remain somewhat similar to its quirky sibling the SR160. 
SR160
The motor as expected comes loaned from the SR160 which is 160cc, three valves, V Tech Fi which calibrates to make 10.84 bhp. 
SR160
Upcoming SXR160
In the case of new SXR160, we may see a retuned engine which essentially may calibrate to more power and torque compared to the SR160. The SR160 come with 40 Kmpl mileage and 122kg kerb weight.
Expect the same for SXR160 however, expect the Kerb weight of SXR160 to be little more than the SR160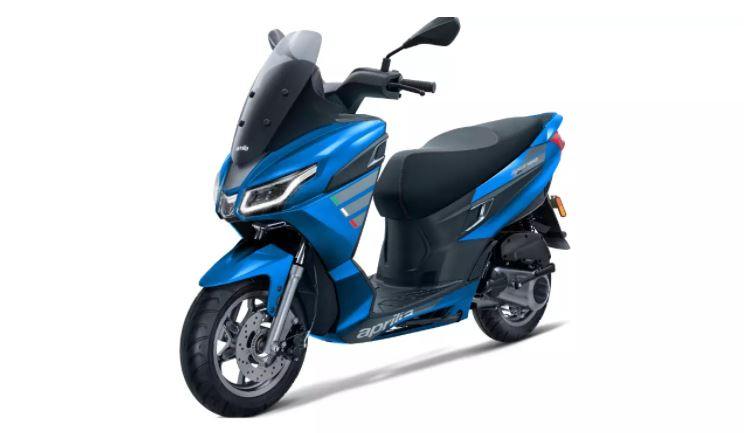 The new SXR160 in blue
The design is mature when we compared it with the SR160. The SXR160 gets a little beefy on the front while the SR160 remains thin and compact.
What more the upcoming SXR160 will get the USB charging port, LCD instrument dash and LED lights on the front and rear.
SXR160 in red
Aprilia plans to bring two colours for its SXR160, and they are red and blue.
The SXR160 will rival with Suzuki's Burgman 125 and in India will come in the range of Rs 1.10-1.14 lakh (ex-showroom).
Europe 
The SR series is quite famous in the other parts of the world like in Italy or the UK we see the 50cc scooter. And it goes by the name SR R 50 and SR GP Replica 50 which essentially is Euro4.
The European portfolio of SR
In Europe, however, we don't see the scooter models in the range of 100 to 200cc.
And it allows us to think if both Piaggio and Aprilia may also plan to export the 160cc SR models out of India.
Given the fact, it may cost less for production in the Indian subcontinent compare to the other countries.
Video