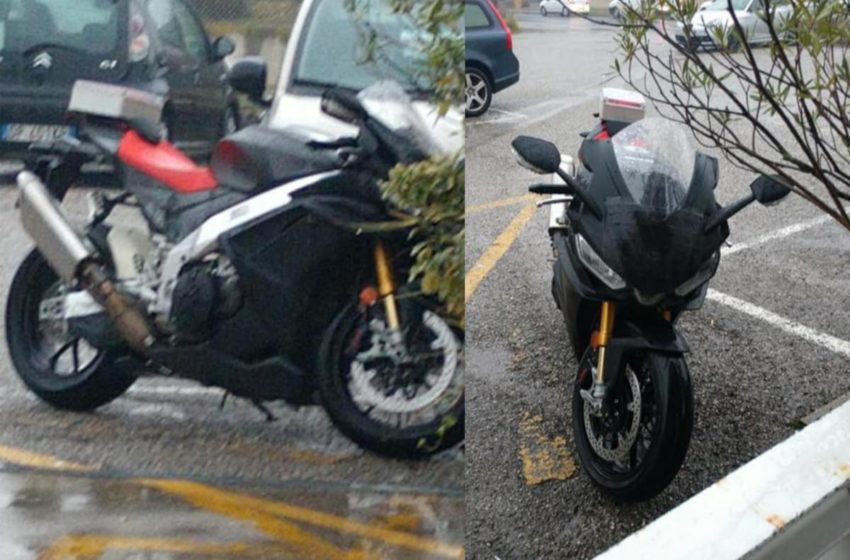 It looks like Aprilia may soon bring the Euro5 RS4 version as we could see is in camouflage and comes spied on the internet.
Spied 2021 Aprilia RSV 
As per the design, it does look similar to the unveiled RS660 with the same structure. What we could observe from these spied pictures is the presence of fins, led headlights accustomed with a different design.
We don't see any change in the frame when compared with the current model. However, there is a change in the swingarm, and it comes from the racing department, which gets rid of braces.
Shot 2 with fins
Engine specs are under the wraps however we see the 999.6cc(61 cu in) 65-degree V4 will comply as per the Euro4 norms. So there will be a change in the 999.6cc engine.
Mainly with the amendments in the engine, we don't expect there will be any change in the performance specs which are 201 hp (150 kW)@ 13,000 rpm 152.7 hp (113.9 kW) (rear wheel) with 85 lb-ft (115.2 N⋅m)@ 10,500 rpm 73 lb-ft (99 N⋅m) (rear wheel) torque
It will be interesting to see what Aprilia has in mind.
Current Aprilia RSV4