Roland Sands presents the King of Baggers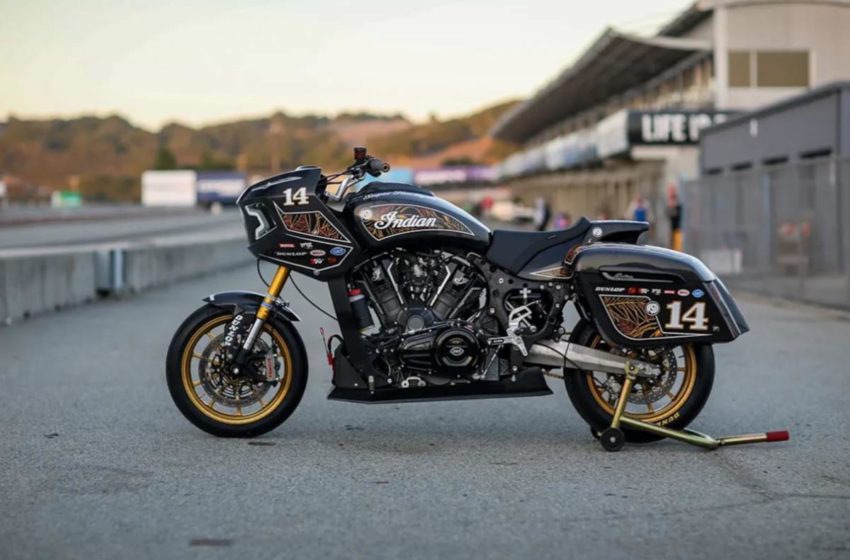 Baggers are not something you often see on the tracks. However, there is nothing impossible when Roland Sands, S&S Cycle and Indian Motorcycles come together to beat the myth that Baggers cant race on the track.
The challenge to bring Baggers on track is they are altogether a different class of segment. In short, Baggers are cruisers for long hauls and to carry stuff usually, Baggers do have saddlebags and soft pouches.
The way Baggers are designed, it is hard to get them inclined on the tracks.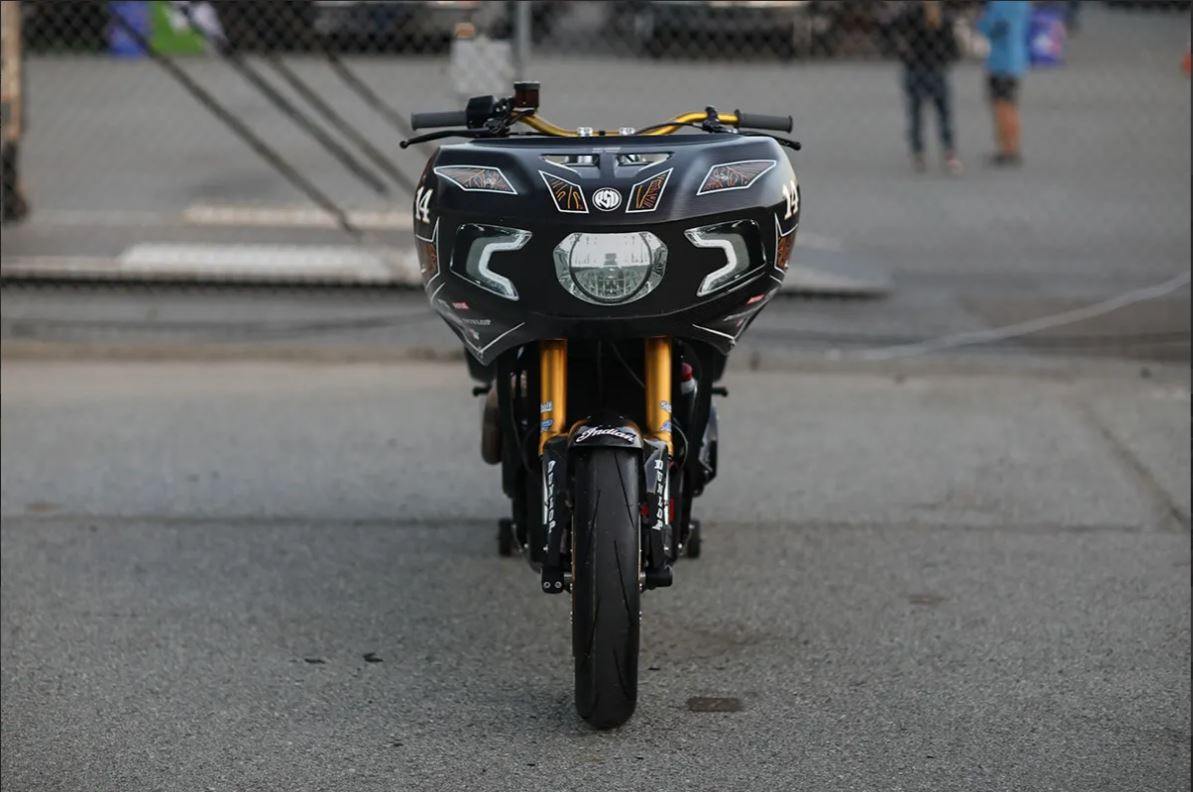 Idea
The overall idea was pretty simple to go the track and have some fun. To Roland and his team, the project was no different as they do the same job every day. The base motorcycle comes from one of the oldest motorcycle manufacturers and they are Indian Motorcycle.
However notable difference we see is to cut down 113 kgs (250 lbs) from the touring bike and giving it an adequate ground clearance.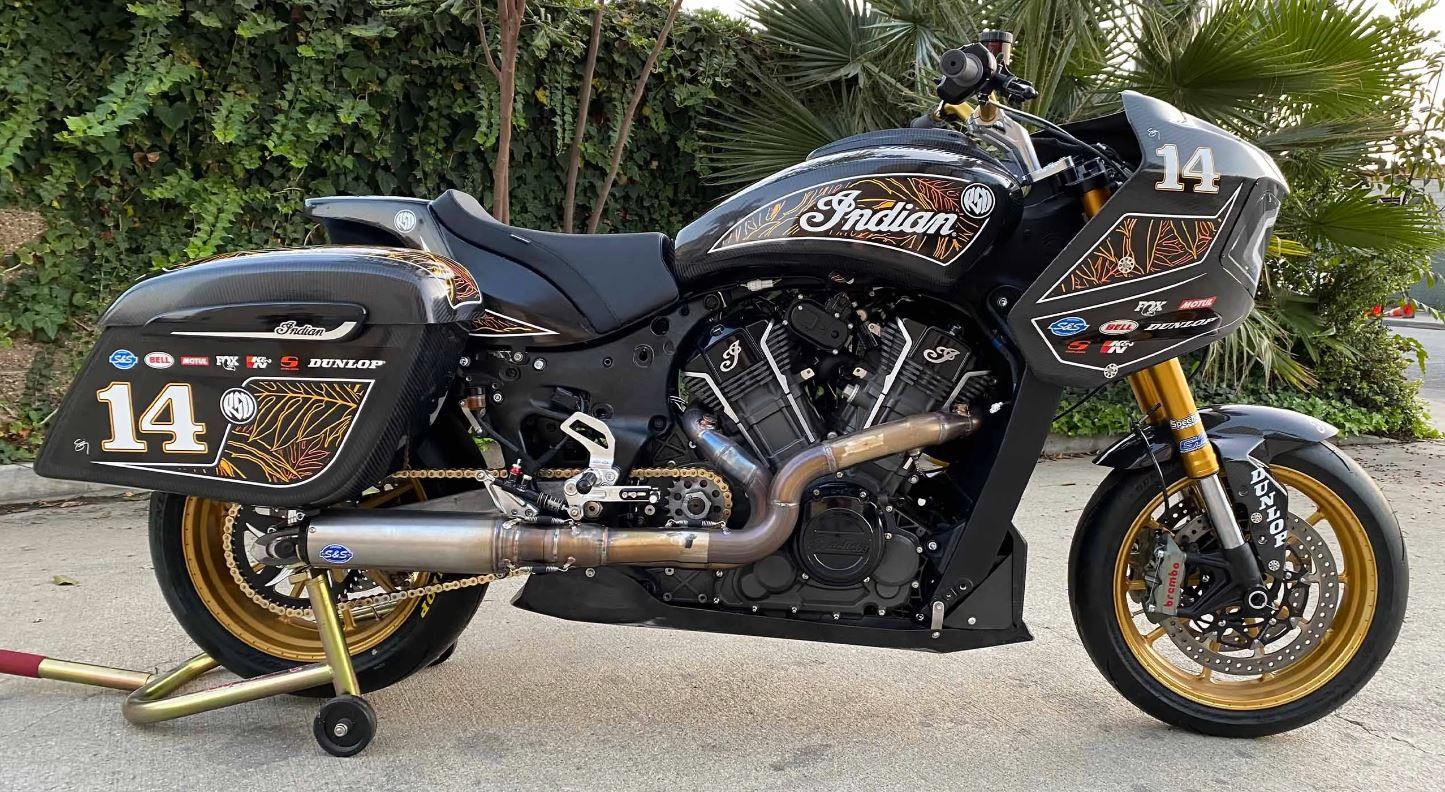 The custom Bagger also sees multiple high-performance components from S and S Cycle, including large brakes and lightweight RSD wheels.
The new thing for everyone was to drag a knee with bags on the bike, which is a first for an American Vtwin project for everyone.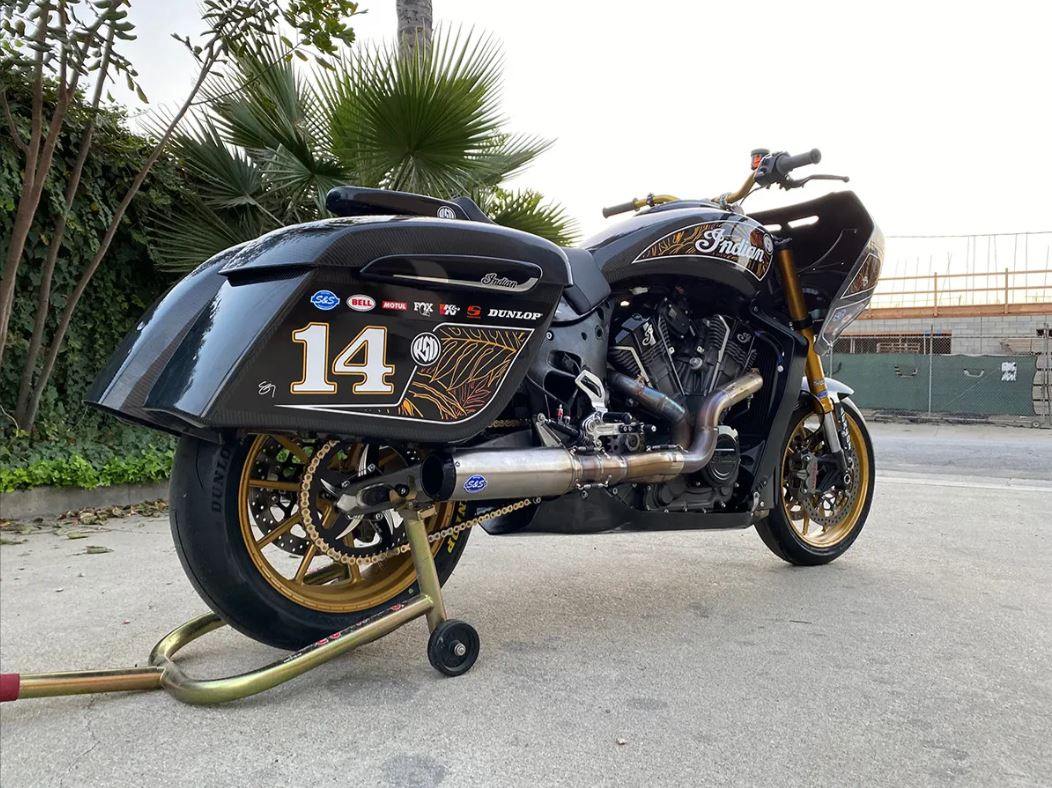 Drag Race
The drag race took place at Laguna Seca, the most illustrious track in America and the race was live on Oct 23. 7:40 pm EST on MotoAmerica.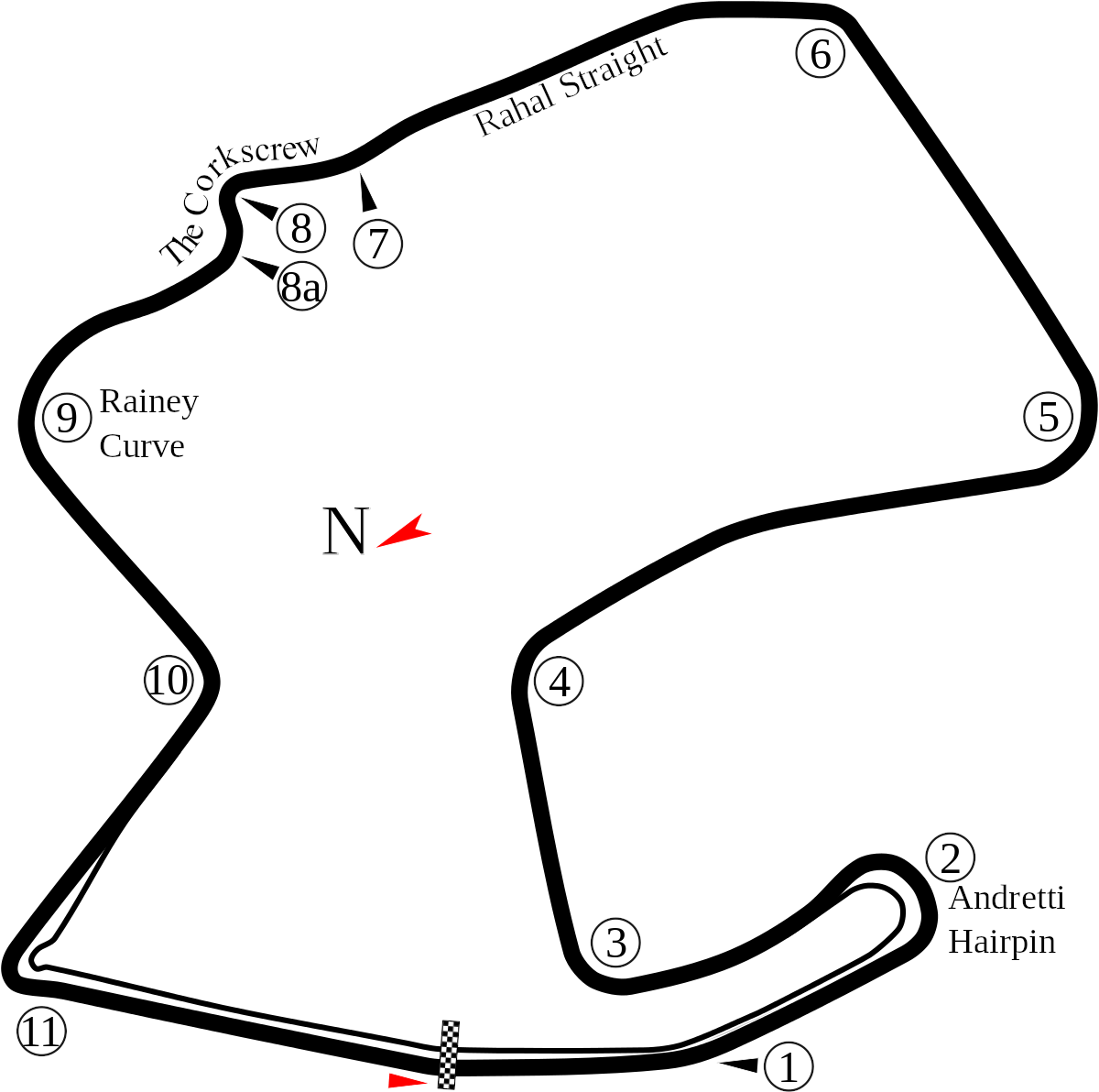 Laguna Seca – Pic Courtesy Wikipedia
About Roland Sands
Roland Sands Design and the RSD fleet of custom motorcycles are featured in over 500 magazine articles worldwide. 
Over 100 magazine covers attend many American motorcycle rallies and events year-round, as well as multiple International shows both in and out of the motorcycle industry. 
Sands has also starred in many TV shows including Nitro Circus, Chopper Nation, Biker Build-Off, American Thunder and many others.
Roland and his designs (motorcycles and products) have earned many awards throughout the years.
 Awards include 
V-Twin Wheel Design of the year, 

V-Twin Control Design, 

Chip Foose Design of Excellence Award in Sturgis, 

2nd, 3rd, 4th place in Modified Harley class at the World Championship of Custom Bike Building,

V-Twin Award Trendsetter of the Year, 

Biker Build-Off Champion on the Discovery Channel, 

Biker Build-Off Rookie of the year and 2Wheel Tuner Brappy Award.
Behind the scenes
Please take a look behind the scenes. You can also see the build taking shape in the picture gallery below.
Part 1 – Behind the Scenes
Part 2 – Behind the Scenes
Picture Courtesy Roland Sands Design