Crazy Garage's endurance war horse
The history of motorcycle endurance racing goes back in 1922, and it goes by name Bol d'Or. 
The race has some strict rules which involve single rider and bike are not permitted to stop apart from refuelling.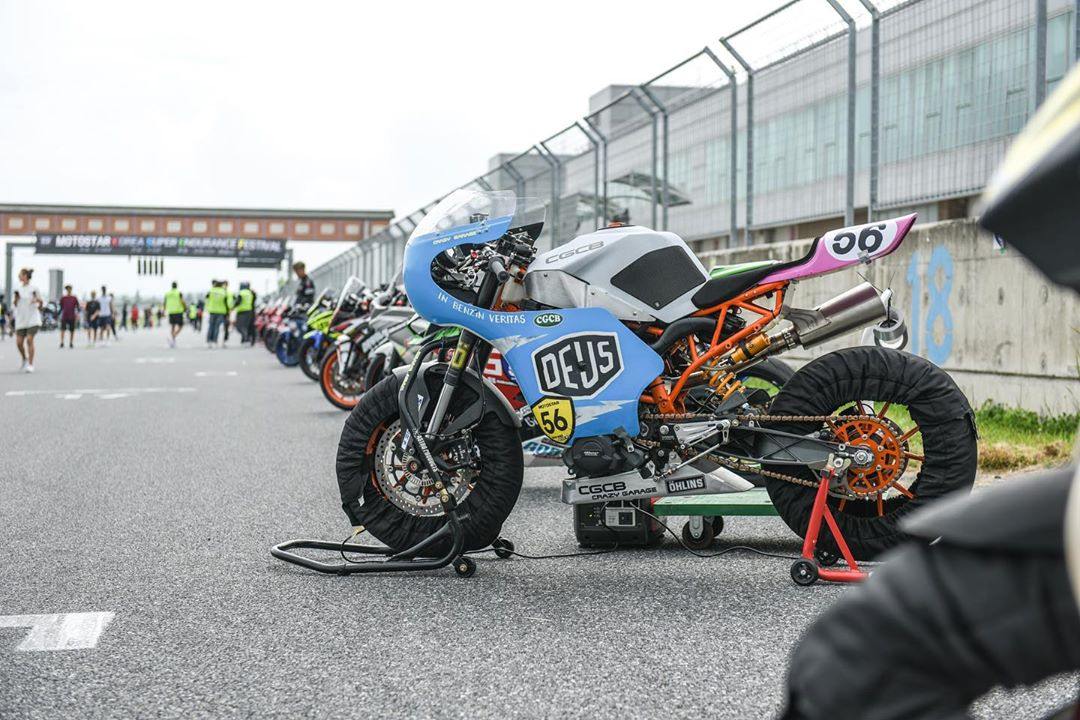 Motorcycle endurance racing became famous after the second world war.
As there were a couple of more races began to like the
24-hour race in Warsage, Belgium in 1951

The 24 Hours of Montjuïc in Barcelona in 1957, 

24 hours in Monza, Italy in 1959, and 

Thruxton 500 mile endurance race at Thruxton, Hampshire, England in 1960.
Later in the 1970s motorcycle endurance got more interesting as four-cylinder machines arrived from Japan.
In 1976 the FIM Endurance Cup converted to European Championship and in 1980 to a World Championship.
Now we see endurance motorcycle created by Crazy Garage specifically made for a 6-hour endurance race.
The base is KTM RC390 with a single cylinder. The idea to choose the RC 390 is it is light and gets into the speed mode within a few seconds.
And to add more the machine is created in partnership with Deus.
They wanted to make it look at the endurance bikes of the '80s.
So they kept the original fairings as is and little vintage lines to look it more classy.
However, to make such machines and race them requires different sort of passion and competence.
And this is one machine will make a lot of difference.