Amidst lockdown, BMW is not quite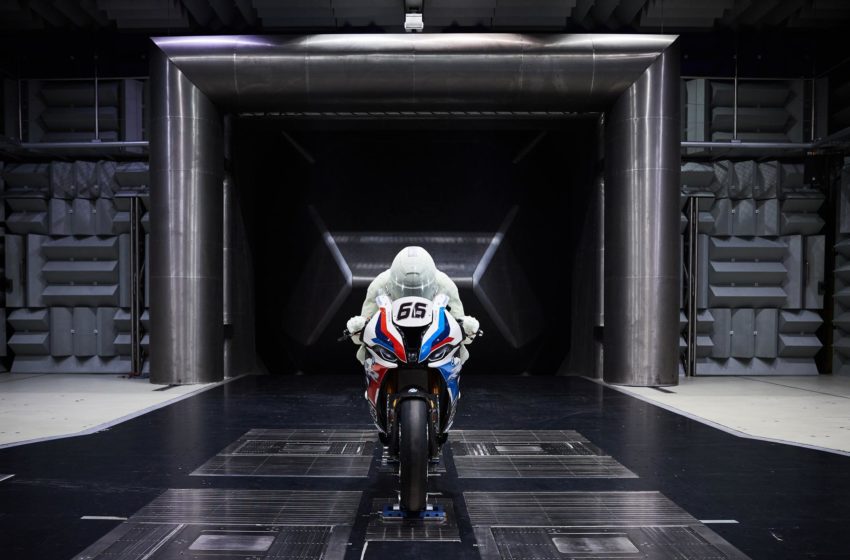 Amidst the COVID pandemic, what do you do if you are not allowed to go anywhere?
While the competitions had to halt due to the restrictions; however, we don't see BMW, Tom Sykes and Eugene Laverty stayed quiet during this time.
What did they do?
They continued to work on the bike especially on the crucial area
 "Aerodynamics." However, the rider who plays a vital role in this respect is also fundamental.
To be used in the wind tunnel and before the restrictions the BMW Motorrad WorldSBK Team created a 3D model of the Irish driver Eugene Laverty so that he could rely on a "plastic Laverty." 
They too the help of 3D system to create the model and took measures for fingers of the gloves, helmet details, seam of the leather suit, every fold which had an impact on aerodynamics and the airflow.
The model also went via 50 wind tunnel tests. We could also see the 3D model of Laveertys teammate Tom Sykes, and they will use it in the same way in the wind tunnel.
During wind tunnel tests, speeds up to 255 km/h is reached. Both the rider and the bike must be present to acquire specific and accurate data.
BMW Motorrad Motorsport Director Marc Bongers says: 
"Eugene was here in Munich with us before the Coronavirus pandemic broke out. He was trying to find the ideal position on the RR, and while doing so, we took accurate measurements using a 3D scanner. "
"Based on the data processed by the 3D scan, we created a plastic model consisting of two halves. It took almost a week to get all the details in the right place.
In this way, we were able to use our Eugene in 3D in the end. Using a 3D model like this allows us to work more effectively on our RR. 
While a flesh-and-blood pilot has to travel to get here, the plastic version is available at any time for wind tunnel tests. By doing so, we can make our assessments and make updates even faster. "
Laverty said: "It was a bit unusual to sit on the bike for so long to get the measurements and the details via 3D scanner. 
The result is exceptional. I can make my contribution to make our RR even faster despite not being in person in Munich. 
It is not every day that we see each other in the form of such a detailed model. 
Seeing what technology allows you to do is fascinating. The BMW Group is at the top in many aspects from this point of view ".
Source: WSBK
---
Read More
First 3D printed e-motorcycle
BMW ' R18'
2020 Royal Enfield Himalayan BS6
Concept helmet from Pablo Baranoff Dorn
Ottobikes brings MCR 2 electric bike