Another Green Revolution Beckons
As Indian, we are proud to call this great nation our home. And this pride is only going to swell shortly. It is supposed to stay the same, but the sheer quantity is a major contributing factor.
Read More: Ultravoilette F77 Specs, Review and more
India has overtaken China to become the most populous nation in the world. Whether this news is something to cheer about is a topic up for debate. While the vast population's strain on the infrastructure is severe, there is no denying that it has made India a lucrative market.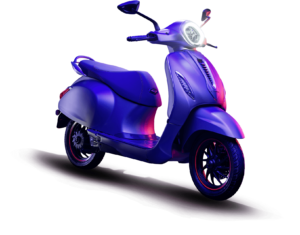 Spending capacity
With the inclination to spend money and a rise in spending, capacity has only meant that India provides a market comprising various socio-economic strata to cater to. No wonder numerous players in the Indian market have created a space for themselves. This phenomenon can also be seen in the auto industry, especially two-wheelers.
Whether scooters, bikes, or superbikes, India provides an audience to every segment. This is evident from the number of two-wheeler manufacturers vying for your attention. In recent times, there has been a new player has entered the competition. The electric vehicle (EV) manufacturers.
The EV manufacturers have been on the scene for a long time now; this sector's recent sales momentum is off the charts. Many are moving from ICE to EV, predominantly for two reasons. The first among the two is the monetary efficiency that EVs bring to the table.
Covering a distance of a kilometre with an EV is almost 1/10th of the cost incurred by ICE-equipped vehicles. The second important factor that has led to an increased demand for EVs is their positive impact on the environment compared to the ICEs.
EV Market
This has resulted in significant two-wheeler manufacturers trying to penetrate the EV market, which relatively unknown entities dominated for a long time. Whether TVS, Bajaj, or Royal Enfield, everyone is trying to cash in on the EV fever gripping the Indian auto industry. And these efforts will be aided by the second big news that created a frenzy in the media after the population story.
Massive lithium deposits discovered in J&K. Lithium-ion batteries are at the heart of every EV. This discovery is going to help accelerate the transition to EVs. Honourable Minister for Road Transport and Highways, Mr Nitin Gadkari, had foreseen this migration a while back, even before the lithium deposits of J&K had surfaced. Another advantage of this lithium find is the potential boost that it will provide to battery manufacturing start-ups.
All-in-all, it won't be just a figment of imagination to say that a green revolution is about to storm the Indian market.