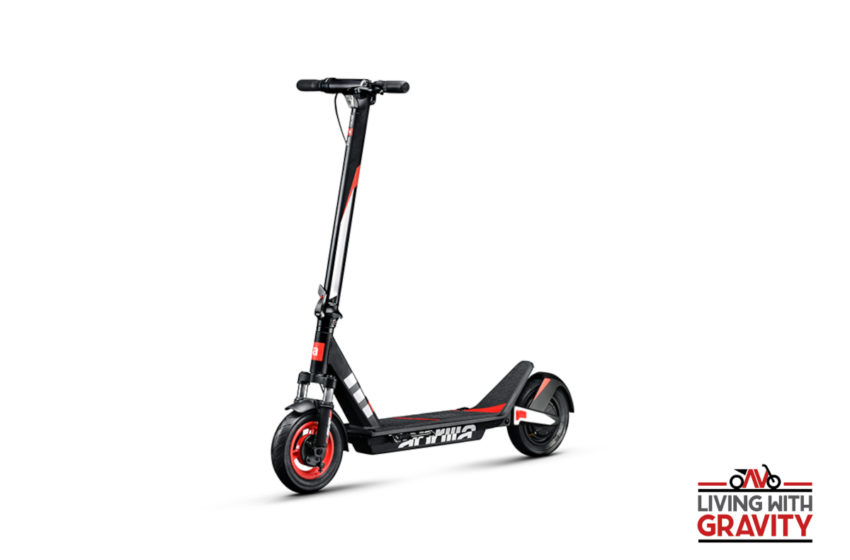 Aprilia's new eSR2 electric scooter is the urban commuter you need
Aprilia is one of the most progressive companies in the motorcycle industry. So it's no surprise it's applied that spirit of innovation to its eSR2 electric scooter. 
The Italians have enhanced the bike with a power boost over the previous generation of eSR and made it more versatile as a commuter. 
Staying true to form, Aprilia has also used cutting-edge technology that advances clean transportation too.
The eSR2 arrives as significantly lighter, faster and better looking than its predecessor in all regards.
The eSR2 comes powered by a 350 W brushless electric motor. And carries an exciting level of performance that some people may find a tad scary. 
It has a range of some 25 kilometres, which is enough for most commuters.
The lithium-ion battery can be removed and charged separately. Aprilia's eSR2 is more than just a stylish urban scooter. 
eSR2
It's a motor-scooter that is agile, comfortable, and versatile. Consider this the ultimate city commuting machine.
Aprilia's eSR2 electric scooter isn't supposed to be a monster on the road.Nor is it built to fly down freeways at top speeds. 
Instead, the eSR2 arrives and meant to be a practical.Reliable and functional means of transport for getting around town without dealing with traffic. The Italian manufacturer has built the eSR2 with this goal in mind,
The eSR2 scooter is one of such all-electric transportation solutions we can look forward to in the coming years.As it comes projected to go on sale before the year is out.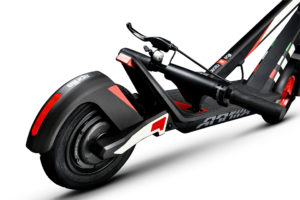 It will be interesting to see if Aprilia clubs together with other motorcycle manufacturers. And assemblers to provide a network of electric bike charging stations around the globe.
Aprilia's new eSR2 electric scooter is more than a vehicle that won't pump out any exhaust. It rides like a traditional scooter and can be used in a variety of ways, too. 
The eSR2 also impressed me with its balance and braking control. And ability to handle urban terrain without fuss. 
It sounds like Aprilia could have a winner that will appeal to riders interested in commuting, cruising, and hooning around town on an affordable machine.