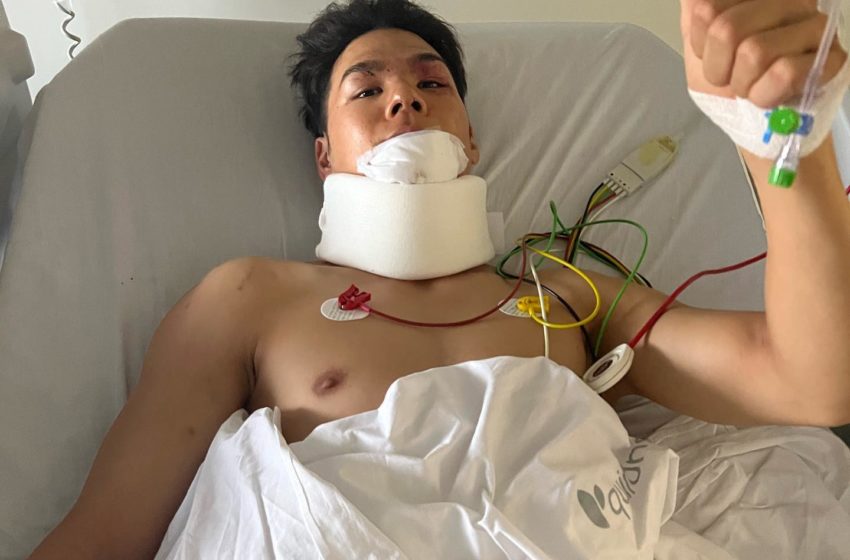 Catalan MotoGP: Rins and Nakagami crash during laps
While MotoGP fans worldwide were hyped up for the 2022 Catalan GP. It wasn't plain sailing for everyone. Riders Nakagami, Rins and. Who all raced this weekend at the Circuit de Barcelona-Catalunya in Barcelona—were taken to hospital after a nasty crash on the corner one.
After the incident, MotoGP rider Takaaki Nakagami officially issued a public apology for his involvement in the crash he caused at this weekend's Catalunya Grand Prix. Nakagami crashed into the rear wheel of Factory Ducati's Francesco Bagnaia while attempting to brake on a tight line into the first corner.
Nakagami crashed out of the race at Catalunya. But gave a public apology over the incident that led to his bike being sidelined for the rest of the event. 
Nakagami took to social media to apologize for the crash, Which occurred in the race's early stages.
Apology
"First of all, I want to apologize to @alexrins @suzukimotogp and @pecco63 @ducaticorse for the accident at turn 1. I'm really sorry destroyed your race.
It was a scary one, but fortunately, I'm OK, with no serious injury. I'll try to recover asap".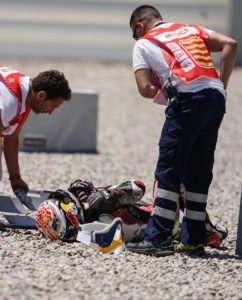 Setting a blistering pace during the opening laps of the Catalan GP reaffirmed Nakagami's position as one of the fastest riders on the MotoGP grid, as at corner one, he went ahead seven places. 
However, instead of maintaining his advantage, Nakagami braked hard on the corner. The Honda rider managed to reestablish control and avoid contact with any other riders. But his front wheel folded and went into the rear wheel of Francesco Bagnaia's Factory Ducati. However, Bagnaia was lucky enough to walk away without any injury.
In trying to reposition himself after falling behind early in the race, Nakagami became entangled with other riders. Causing a chain reaction that would take down Suzuki's Alex Rins and Ducati's Bagnaia. Rins was injured in the incident but reportedly is conscious and alert.
via Facebook