CCM Motorcycles adds two new motorcycles to its portfolio
It's been a busy year for CCM Motorcycles in this unique, golden anniversary year.With two bikes playing starring roles in big-budget. Hollywood movies, together with the successful launch of the stunning Maverick Scrambler. 
Following hot on the heels of the launch of the Bolton brand's latest offerings. The new Black Widow movie hits the silver screen, with the main protagonist riding a moody-looking CCM scrambler. 
Released this June on Paramount+ in The State. And with a possible UK cinema premiere in September, Mark Wahlberg takes another CCM Scrambler on an incredible roller coaster ride in his latest action movie, Infinite.
Both bikes were based on the Spitfire platform, and.Unlike many other movie vehicles, they performed their action stunts throughout. 
Ever since that first Spitfire model captured the biking fraternity's hearts. The Bolton family firm's fortunes have gone from strength to strength, enjoying the entire order books in the company's 50-year history.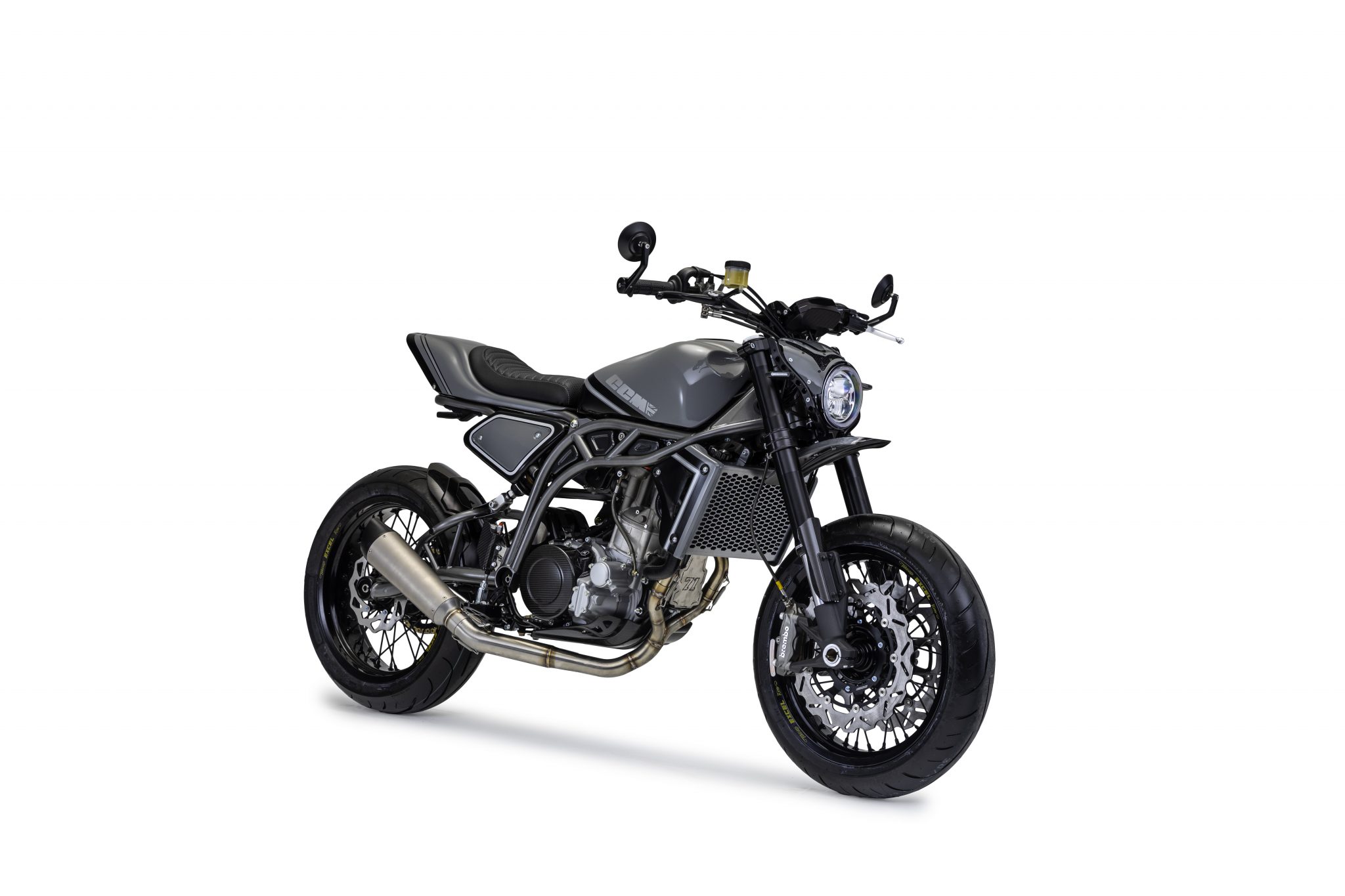 CCM has managed to thrive since the start of the pandemic despite the company's lifeblood events schedule almost totally disappearing from the calendar due to COVID. 
The excellent news is that the most extraordinary petrolhead celebration. Goodwood's Festival of Speed, has been given the green light to go ahead as a pilot event in the government's Events Research Program (ERP). 
It's here on Thursday 8th July that CCM will reveal not one but two new models.And 12 times World Trials champion Dougie Lampkin will be pulling back the sheets to an expectant crowd at the show. 
Roots
CCM's roots lie deep within two-wheeled motorsport.With Motocross and Trials as the foundations on which Alan Clews built the modern-day business. 
As the company progressed, CCM ventured into the exciting world of Supermoto racing early in the new millennium. With such great names as Carl Fogarty, Chris Walker, Warren Steele and French Champion Stephane Mezard. Scott Lanzi Product Line Director.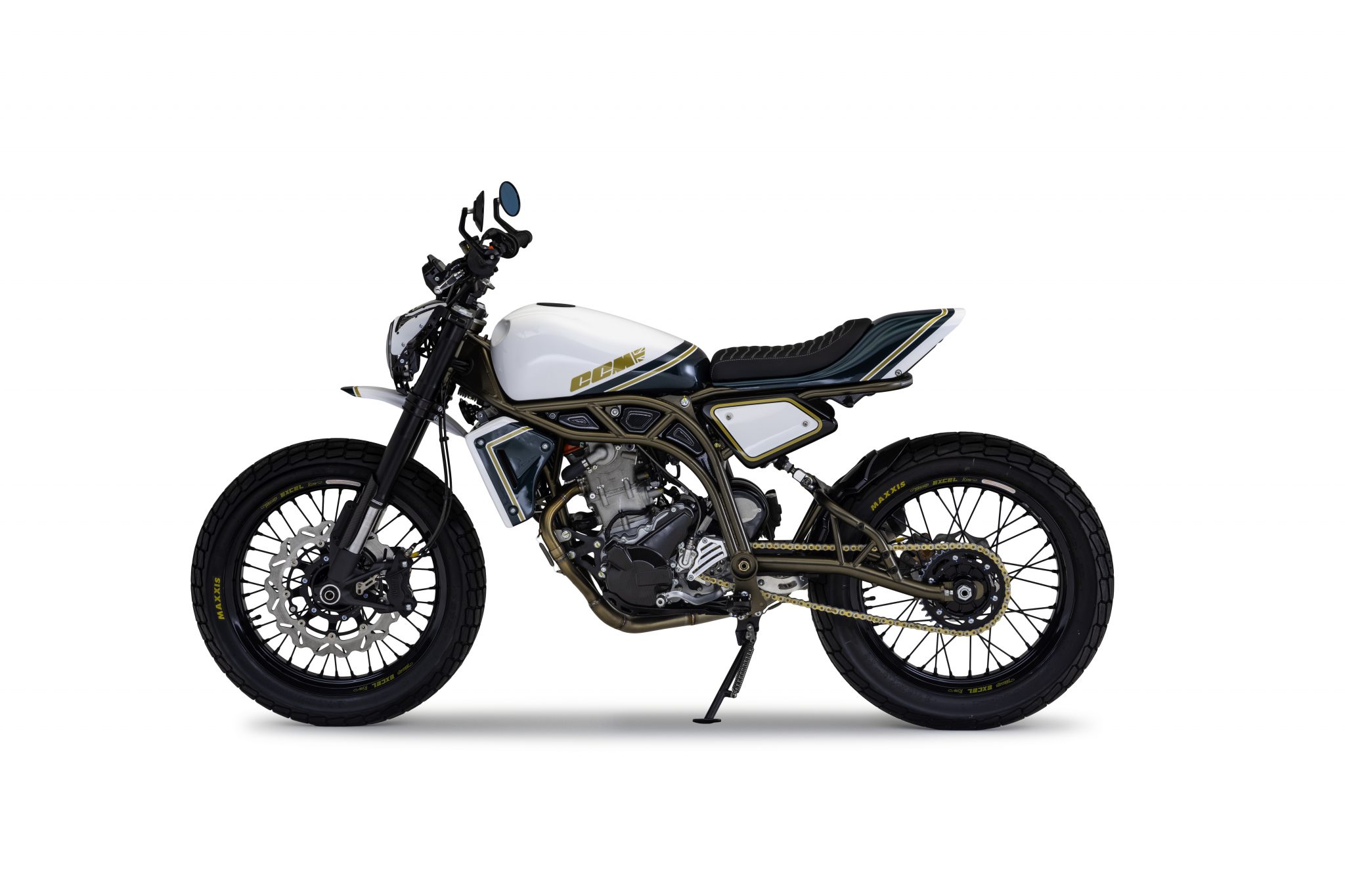 CCM would take championship honours in British and European short track racing at the hands of Marco Belli.So it's no surprise, therefore, that the new Street pairing has been announced. 
The new Street Tracker bears more than a passing resemblance to CCMs of old.With its aggressive stance and gorgeous Black, 19″ laced Haan wheels, wearing purposeful flat track rubber. 
The Street Moto sports a pair of 17″ rims giving this new machine a playful air.The bike appearing to beg you to take it to the nearest sinuous B-road, where this bike truly excels. 
Important specs
Both devices share many redeeming features, such as the J Juan Black Edition brakes, stylish radiator cowls, competition number boards and more. 
Sharing the centre stage at Goodwood is a Red Bull commissioned Street Tracker. Prepared in a stunning monochrome Red Bull livery, with a Noir Sable powder coat frame finish.Which will be on display on their stand at the festival.
We will also discover how good a wheelie-machine it is, as 12 times World Trials Champion, Dougie Lampkin.Will be showboating on the legendary Hillclimb each day. 
Whichever Street sibling you choose.You can guarantee that you'll never be short of a company when you finally decide to stop and press the "kill" button. 
Features (Both Models) 
New Carbon Body Kit 

All New Exhaust systems with Titanium ends can 

J Juan Black Edition Brake Calipers 

Scrambler style mid-position Bars 

New stylish radiator cowls & carbon frame infills 

Choose from 4 x stunning colour palettes 

New semi-perforated double-ribbed saddle 

Black anodised ancillary components & Black Forks 

Radiator guard as standard in titanium grey 

New Multi-Function Rear Lights 

Magura hydraulic Clutch & Oberon Slave Cylinder 

Competition Number Boards 

Black coil spring Street Tracker 
Street Tracker
19″ Black laced Haan Wheels 

Mitas road-legal flat-track tyres Street Moto 
Street Moto
17″ Black laced Haan Wheels 

Avon 3D Ultra Evo tyres 
via CCM Motorcycles