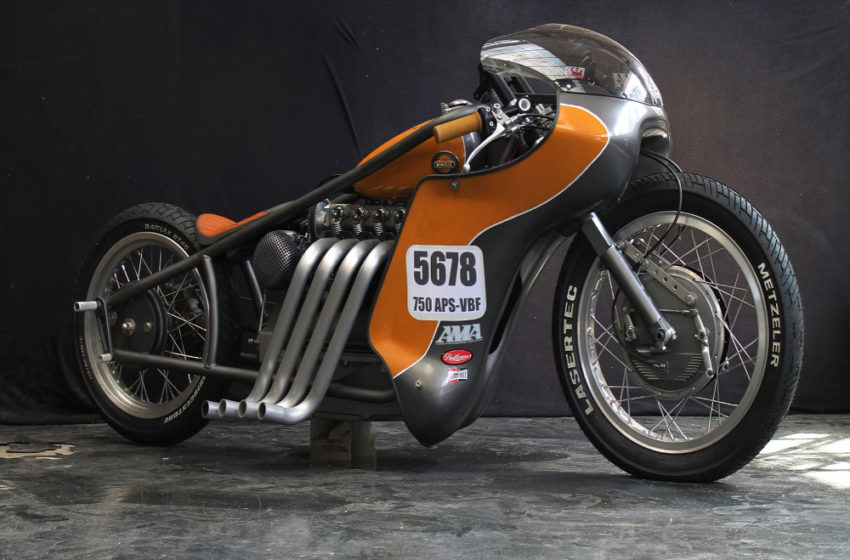 Custom : Landspeed Racer "Odin's Fury "
Land speed racers are probably the constructed bikes on earth with the sole objective of speed. Indeed, even in their stock structure certain cruisers loan themselves to drag or land speed racing, similar to present day liter-bikes that are frequently constrained by an framework and casing adjustment or two far from turning into an aggressive machine out on the salt pads or drag-strip.
At that point there are bikes that are notably un-perfect for this kind of rapid moto-speed racing. Lars chose to attempt as it may, and picked to utilize his skills to make the broad strides required to change a Nimbus Type C into a really great land speed racer.
He is looking out for sponsorship to take his creation on Bonneville.
About the build
Lars started with the frame.He fabricated the entire skeleton of the this bike. 4mm thick hydraulic tubing was made to support the rear portion as Land Speed racers normally doesn't require rear shocks. The next step was to add the in-line four to house the shortened forks from an H-D Sportster.
Original shaft drive has pair of rims from Honda Goldwing and a dual-sided Grimeca drum hub off a BSA up front. Odins Fury is without a rear-brake unit as it increases the weight causing to slowdown while catching speed.
Bodywork plays crucial role in the landspeed racer and the existing bodywork was amended by Lars, he also utilized the fairing of German moco, MZ Motorrad. Two tone custom paint scheme of orange and grey was added to the bike to make it look more subtle and beautiful.Small tank was fitted with custom brackets.Hi-tech instrumentation and analog cluster is located near the tank to give the rider clear clut view of important data.
In-order to take abuse the original engine had to be amended.Components from modern metals in addition to handful od stock Nimbus parts were used by Nielsen which he managed to do it with ease. Asin supercharger was linked to H-D CV Carb. Exhausts were made look like "L" Shape with stainless steel material.These exhaust were made uniform.The same stainless steel material was utilized in place of several hoses.
This is his astounding landspeed racer as you can take a look at the videos and pictures.
Below is his request for Sponsorship.
"I could need a bit of advise here.Do I know anyone who knows anything about how to find and approach potential sponsors ?!The thing is that I'd really really like to take my NIMBUS racer to Bonneville, but the sad and somewhat pathetic, truth is that I simply can not scrape together anything approaching the funds for it.
Back when I raced my INDIAN at Bonneville I worked in a completely different field and had plenty money for that kind of stuff … not anymore. Now I'm 'just' a humble piss-poor motorcycle-mechanic .. ( but a happy man ) .. driving a 26 old car and living in a 18 square meter ( 200 square feet ) room … ( drooling in self-pity .-) ….
I don't fancy the idea that someone else should pay for my indulgence , but IF someone could gain something from a sponsorship , I guess it's just a fair trade. Please, if you can help me; send a Message or email me at below details.  Thanks a bunch in advance !".
Facebook page of Lars Nielsen and Email is gonzomoto2@gmail.com.
New video. Sort of same-same, but it now sounds phenomenallyextra aggressive, maybe because on the previous video I had forgotten to mumblemumble..hark..mumble..valve..mumble, and this has an extra amusing feature: watching the guy holding the camera step ( tumble ) back quicklike in chok and awewhen he hears the sound , probably expecting a more sane normal Nimbus sound … and that; he is NOT getting . Have a peasant evening ya'all !

Nimbus goes to The Bonneville Salt Flats ಅವರಿಂದ ಈ ದಿನದಂದು ಪೋಸ್ಟ್ ಮಾಡಲಾಗಿದೆ ಗುರುವಾರ, ಮೇ 28, 2015
Creating the Odins Fury