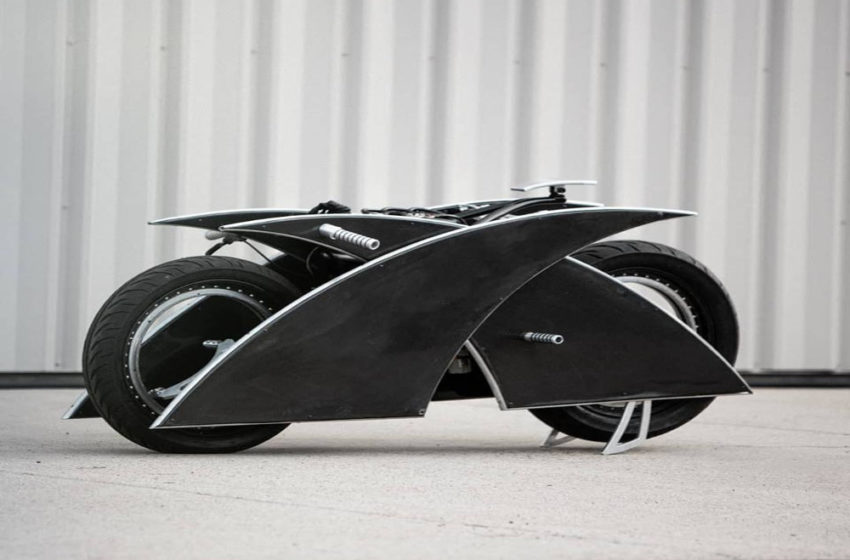 Electric : "Racer – X" by Mark Makr Atkinson
Mark has applied his futuristic vision to this bike which is called "Racer – X".It will be on display at Electric Revolution at the Peterson Automotive Museum in Los Angeles starting 6th April.
Specs
38k motor powered by Nissan leaf batteries.
Servo Motor Steering which is controlled by arduino and a joystick.
---
Photo Credits : Kaycee Landsaw
Source : Mark Makr Atkinson