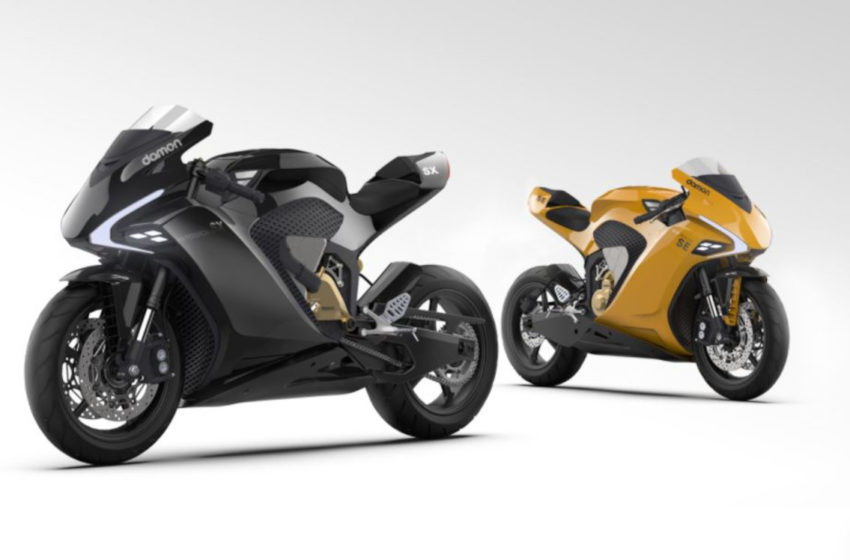 Damon Electric Motorcycles breaks ground on the new manufacturing facility
The construction of a production facility is a pretty big deal for an electric motorcycle startup. So you can imagine the excitement when Damon announced. They were breaking ground on developing their first mass-production facility.
Damon Motors continues to rapidly expand operations. Connect with the motorcycle community. And strengthen its leadership team ahead of its highly anticipated rollout of HyperSport motorcycles. 
The company has announced the launch of an R&D facility in the San Francisco Bay Area.And the Damon Lab, a private online community for enthusiasts. 
Quote
Additionally, the company has appointed industry veteran Phil Gow as VP, Power Systems and Bay Area General Manager.
"As we enter the production phase of our HyperSport motorcycles. It is important that we look to the future and continue to surround ourselves with top talent".Said Jay Giraud, co-founder & CEO, Damon Motors.
"As a result, we're excited to open this new R&D facility and bring aboard Phil Gow.Whose battery expertise is unmatched." 
Phil Gow is a battery systems expert with over 25 years of experience working at world-renowned companies. including Apple and Google.
His career spans a wide range of battery and energy technologies. Including Lithium-ion battery systems.Solid-state Lithium batteries, Lithium Sulphur, NiMH, and alkaline & direct methanol fuel cells.
In his role as Damon's VP, Power Systems, Phil will lead powertrain engineering efforts with a specific focus on battery systems and electronics development. As Damon's Bay Area General Manager, Phil will oversee operations at the upcoming R&D facility.
"Damon is a company with a strong vision, aggressive goals. And a competent team that is delivering on its mission to create groundbreaking motorcycles".Said Phil Gow, VP, Power Systems & Bay Area General Manager, Damon Motors.
"I am excited to join this dynamic company.And further develop. And evolve Damon's transformative electric motorcycle products into the future."
Damon R&D facility
The Damon R&D facility will primarily focus on battery operations, specifically the testing, development and manufacturing of HyperDrive. ​​The world's first monocoque-constructed.100 per cent electric, multi-variant powertrain. It will also concentrate on prototype vehicle assembly and testing. 
Currently being developed in San Francisco.The R&D facility will create new jobs in the region and be fully functional by year's end.
With over $42M in orders for the HyperSport motorcycle, interest in Damon continues to grow. The Damon Lab is an exclusive online community for Damon fans.EV enthusiasts, media and motorcycle lovers to connect with like-minded individuals.
Damon Lab members will be the first to receive updates.And exclusive sneak peeks of what's happening behind the scenes as the company moves into production. It is also a place for Damon Lab members to share their product R&D ideas, thoughts, and experiences.
"Damon is about more than just the motorcycles.It's also about the people that ride them or even just dream of riding them and how they experience them," added Giraud. "Since our launch at CES 2020.
We've organically grown a large loyal following who share in our excitement to bring the HyperSport to the road. The Damon Lab will serve as a hub for this community to connect on all things Damon.
Damon's original manifesto, "The Future Is Electric. The Journey Starts Now".Has been a force to be reckoned with in the industry. The company has aspirations, but is it going to deliver on its promises. Time will tell, but judging from the latest developments, the future certainly looks bright for Damon.
via Damon Motorcycles