Dayun Chi 302 gets Kawasaki Z1000 design and Yamaha MT-03 specs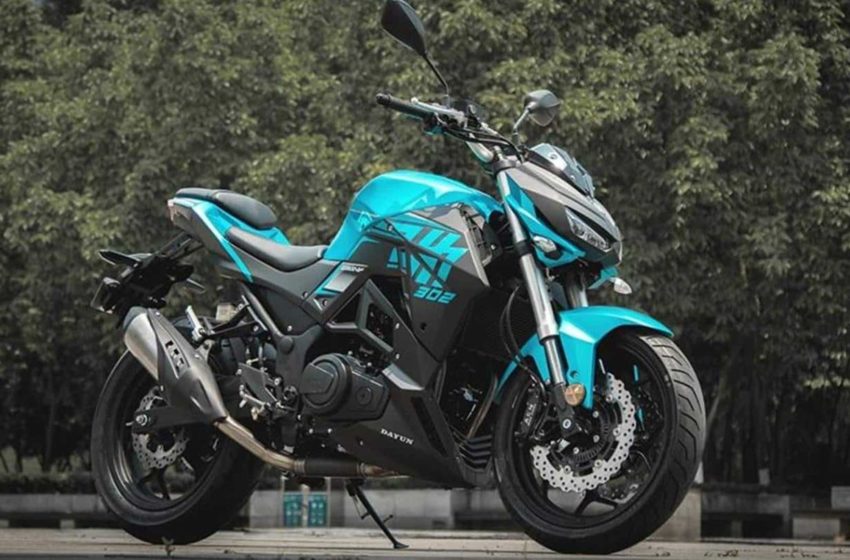 The Dayun Chi 302 looks suspiciously like the Kawasaki Z1000, or maybe the ZX-6R. There are so many Japanese bikes that have been replicated in China over the years. 
And I applaud them for being able to stamp out this bike so quickly. The ZX-6R inspires the tank and tail section and possibly even the ZX10R.
The most apparent visual aspect of the bike is the styling. A long, flat seat, sleek shiny body panels and a high rear cowl give it many similarities with the Kawasaki Z1000. 
There is nothing wrong with that at all, but what is it about these bikes coming from China that makes them look like they're directly out of an uncanny valley?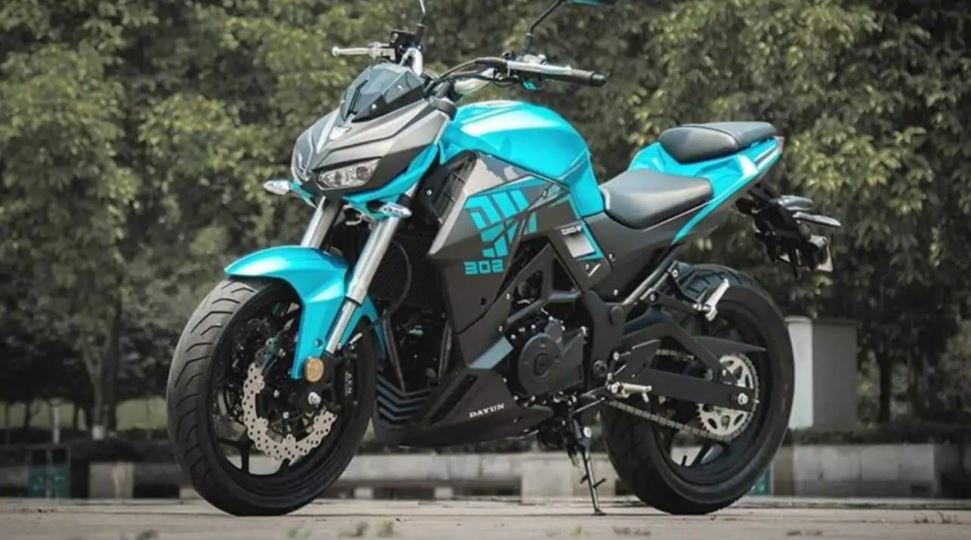 Specs
The 285cc para twin liquid cool lower displacement naked gets a good amount of power with 28.8 horsepower at 8,500 rpm and 19.9 foot-pounds of torque at 6,500 RPM. The Chi 302, also known by the name DY300-2F. 
Further, it also gets a digital console. The Chi 302 looks like the love child of a Kawasaki Z1000 and Yamaha's MT-03 as if the old and new were paired up. Specs are similar to MT-03 and design identical to Z1000.
You'll notice that the headlamp looks rather beefy, and it's reminiscent of Kawasaki's Ninja Z1000 streetfighter. The tank also looks more extensive than necessary, given the engine size. 
It has faux air intake, which is something you never really see on a bike like this.
With the styling almost entirely wrapped up, it looks like the Dayun is taking its blue-collar Kawasaki fighter to something interesting. 
More specs
It's unclear whether the bike will have an electric starter or not, but I think it's going to need one because it has 28.8 hp of power. 
That means it should be a little under 300 pounds, all told, which puts it in the same light-sport bike space as brands like Yamaha, Honda and Kawasaki.
Further to add more glitter, Dayun has added inverted lookalike forks with mono-shock on the rear. 
As for the braking, it comes with discs on both the rear and front. As of now, the Chi 302 is bound to stay in China.
via Newsbytes