In March 2021, Ducati started the production of their new Monster.
However, we know the Monster is already the most recognizable street bike globally. But some prefer to let their machines speak for themselves.
Others desire a bolder look, and yet others want to emphasize the efficiency of certain parts.
The new Ducati Monster Cover Kits and Decal Kits offer a quick and easy way of customizing the style of your Monster.
As with all Ducati motorcycles, a wide range of Ducati Performance accessories is also available. Such as the double Termignoni approved silencer with carbon fibre end caps.
Pixel cover kit
The Monster family represent one of the most successful Ducati's ever designed and brought to life.
Being an absolute bestseller has impacted various markets. Making it a lifestyle product loved by millions across the globe.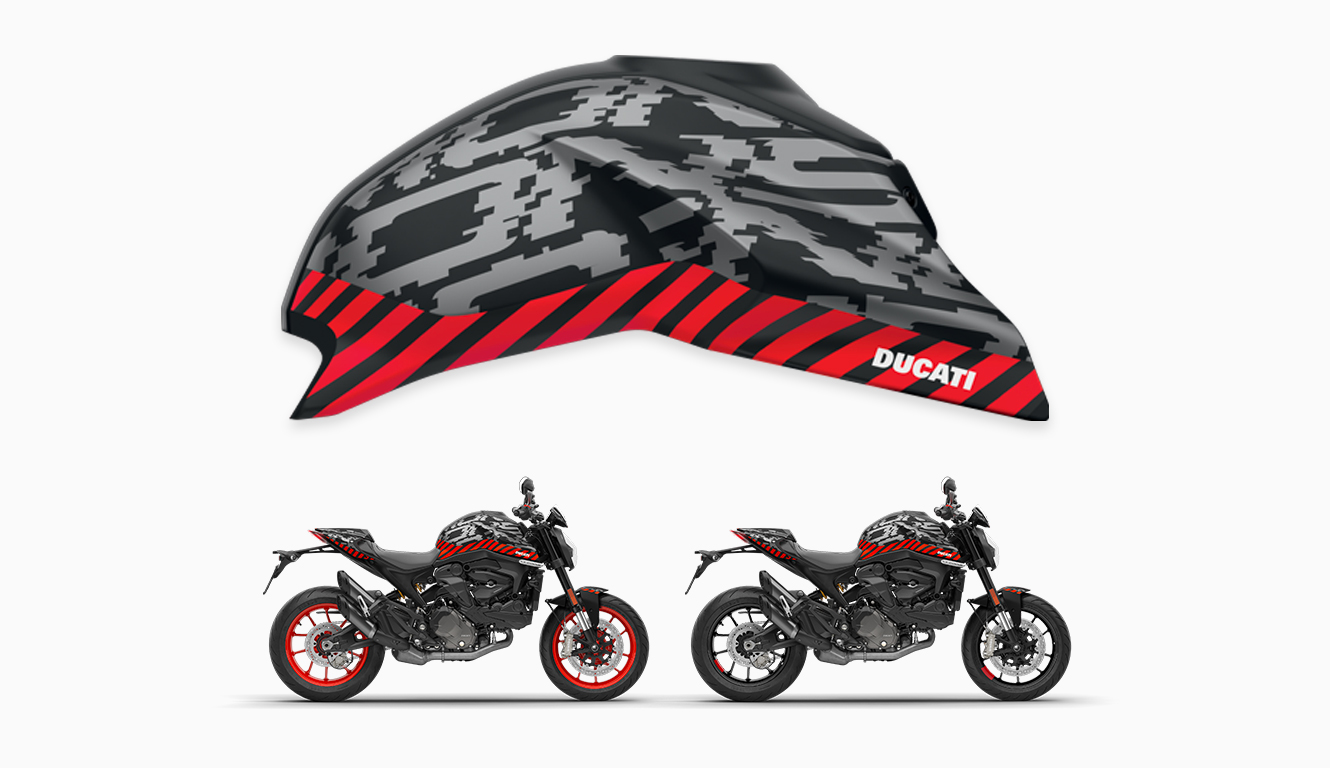 The design features a bold, sporty and modern look that suits those riders who don't like to go unnoticed but want to be proud of their bike.
GP cover kit
It carries on with sophisticated yet sporty graphics to bring out the style and allure of your bike.
Like the design used on GP motorcycles. The kit is available in the tones of the three electrifying colour schemes of the range and consists of tank covers and seat side body panels.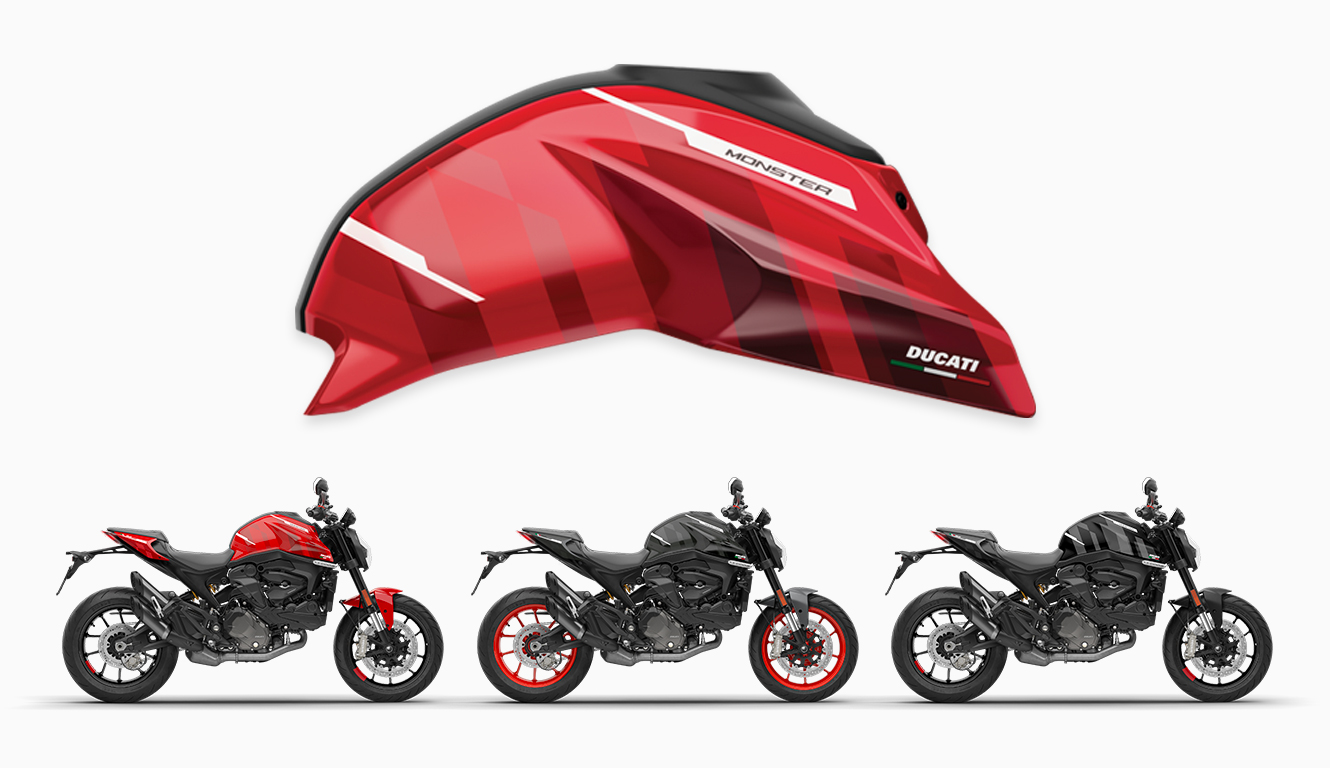 They are easy to install and include Italian quality in compliance with Ducati standards.
Corse decal kit
That being the case, here are some stickers. And body panels that are designed to accent your Monster's sporty spirit.
All the component colours used in the range follow the Monster tradition of being "homogeneous, peerless and innovative technology".
Logo decal kit
The Monster logo is the trademark of every Ducati motorcycle. Whether on the front cowl, the side panels or the tank, it is a specific part of every model.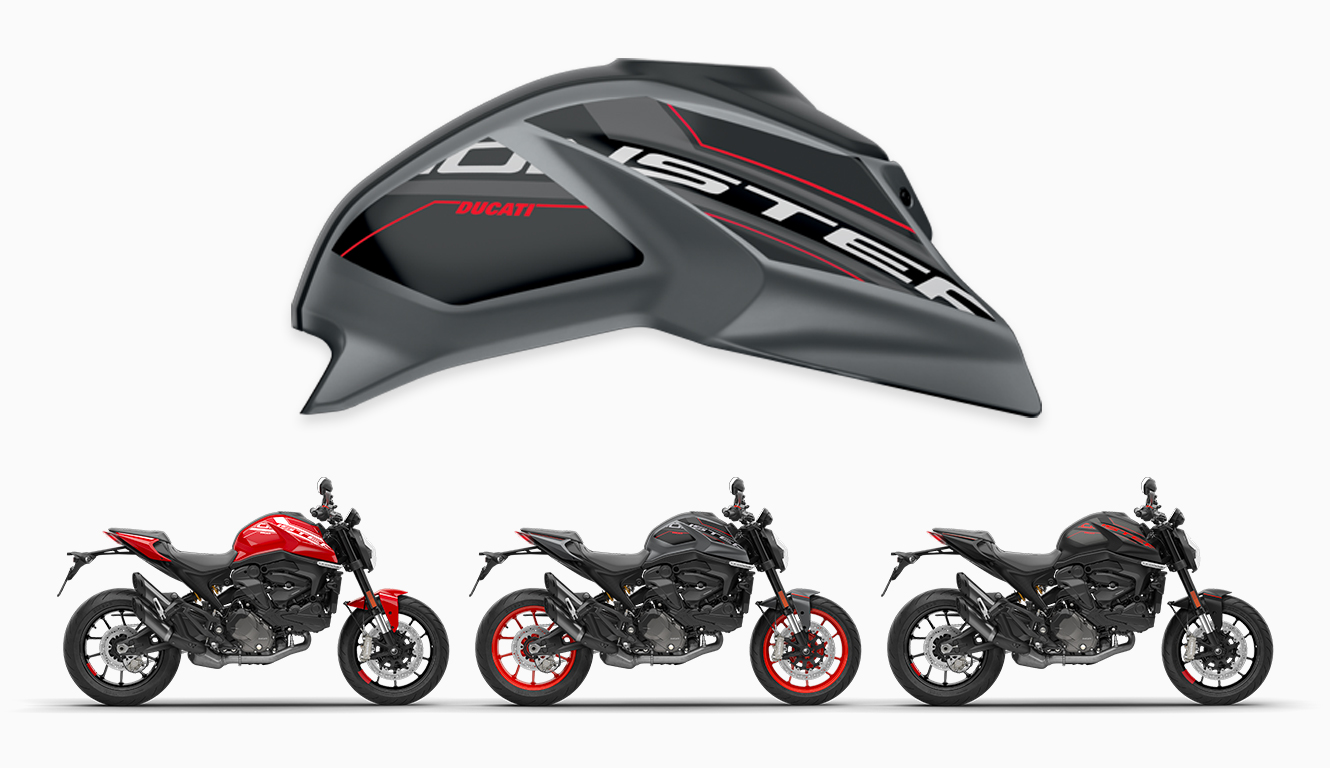 The Ducati Monster Logo Decals available in three colours can be fitted on various aspects of your bike, giving your Monster a unique and audacious look.