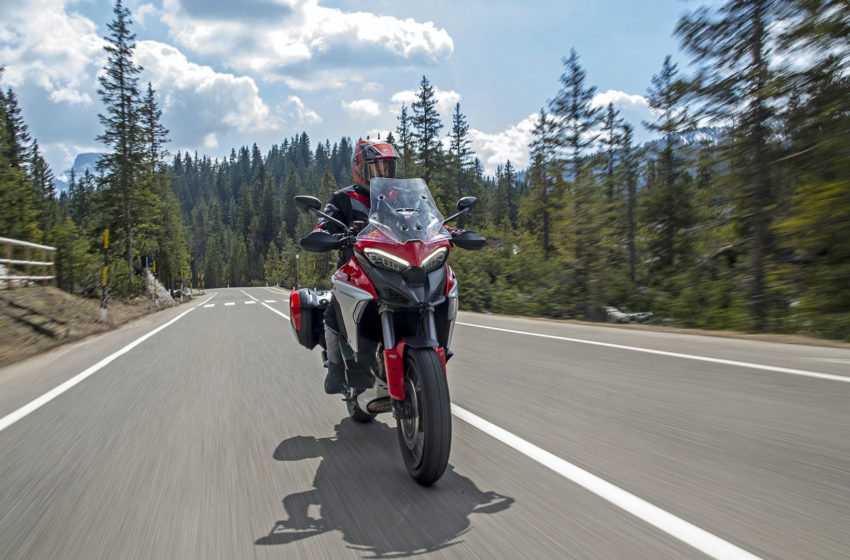 Ducati unveils Giro Alpino 2022 tour in Colorado
The exclusive tour for Ducati Multistrada owners takes riders through 300 miles of Colorado's iconic Alpine routes

.

Tour set to bring together the Multistrada community and deliver incredible touring experiences

.
Ducati has launched the Giro Alpino 2022 tour event in Breckenridge, Colo., with registration now open.
Giro Alpino
The Giro Alpino, which translates to "Alpine Tour" in Italian, is the first edition of a stateside guided tour dedicated to making unforgettable memories for Multistrada owners. 
The event, similar to the Del Mar al Cielo tour held in Mexico this past November, offers a guided tour of Colorado Alpine towns and roads, local cuisine, and nighttime festivities at the Beaver Run Resort in Breckenridge, Colo., where participants can stay for the two-day event that runs September 30 through October 2, 2022.
The highlight of the exclusive event for Multistrada owners is a guided 300-mile loop throughout Colorado's breathtaking landscapes with the heart of the Rocky Mountains.
Itinerary
Following is the itinerary for the Giro Alpino 2022 tour:
Friday, September 30 – Beaver Run Resort, Breckenridge, Colo.
Registration and welcome pack

Evening cocktail reception and dinner
Saturday, October 1 – Beaver Run Resort, Breckenridge, Colo.
Pre-ride group photo

Guided ride (a.m.)

Hosted lunch

Guided ride (p.m.)

Evening gala dinner and awards
Sunday, October 2 – Beaver Run Resort, Breckenridge, Colo.
Group Breakfast

The free ride is a selection of curated routes to various points of interest. Choose to ride solo or alongside other Ducatisti.

Option to extend stay for an additional night. 
Event
The Ducati Giro Alpino 2022 event is $350 per person and is exclusively available to Ducati owners participating on motorcycles. The recommended hotel is Beaver Run Resort, which will cost $440 for a two-night stay.
For additional information or to reserve your limited spot for the event, please visit https://www.ducati.com/us/en/experience/ducati-giro-alpino-2022.