Electric: Kymco's RevoNEX arrives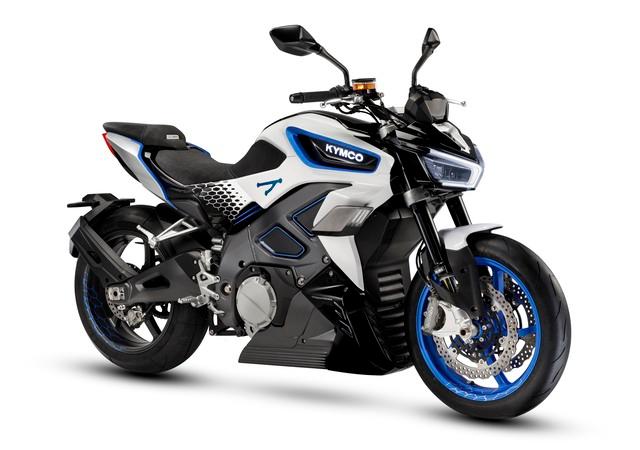 After teasing us with an unfactual teaser the Kymco has released its all-electric motorbike called RevoNEX. With an all-new electric design.
"The key point of distinction is that we set out to build an exceptional performance street bike on an advanced electric platform, instead of an electric street bike that has exceptional performance. We have always strived to apply the latest electric technology toward building the ideal motorbike previously unattainable," said Allen Ko, KYMCO Chairman. "RevoNEX is set to be available in 2021."
RevoNEX comes with six-speed gear transmission to help rider enjoy the rider so that rider can enjoy the full potential of the bike whether it's on the highway of busy road traffic. WIth transmission also comes the human-machine interaction.


EFA.Electric full-range acceleration that provides a quick throttle response and helps in continuous power delivery. RevoNEX can go from 0 to 100 km/hr in 3.9 seconds, and from 0 to the top speed of 205 km/hr in just 11.8 seconds. In the city when gear shifting is not desired, RevoNEX's second gear alone can provide effortless yet monstrous acceleration up to 115 km/hr. 


FEP. Full Engagement Performance doesn't allow bikes to slip on the bad roads. Plus it is also a great resource of traction and prevents the rear wheel from lifting.


Exhaust Note. With multi-frequency acoustics, the motor helps to enhance the sound of the motor that is a pleasure to hear.



RevoNEX comes with 4 different modes that suit different personalities in the rider.

Poised, which allows the riders to glide through the neighborhood quietly;

Assertive, which displays the rider's inner strength with power and civility;

Bold, which gives riders immense might for occasional spirited riding;

Extreme, which screams out the passion hidden within the rider's heart. 
Prices are still not known.
---
Source : Kymco
See Also
Harleys 2020 lineup
Top 10 Radical Bikes
Old vs New Daytona
Is Kawasaki building a turbocharger?