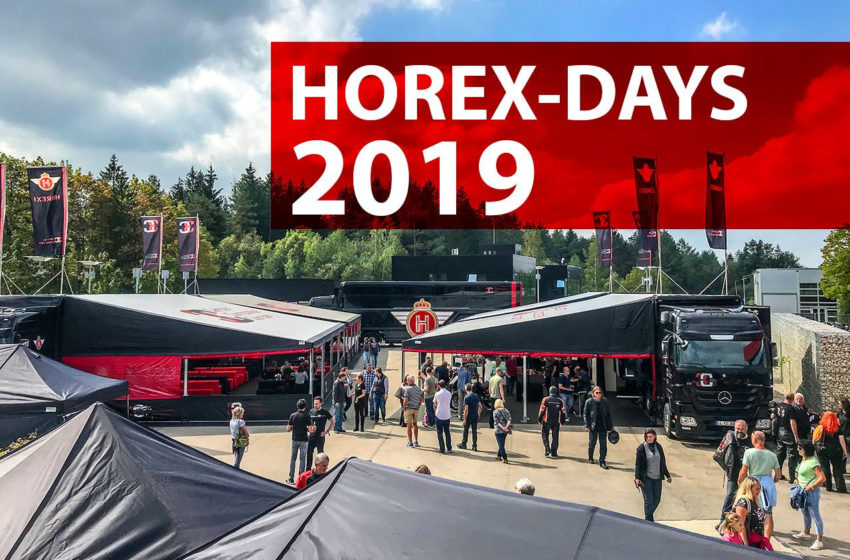 On Saturday, August 31, HOREX opens for the second time its fun motorcycle event called as " HOREX Days " in Upper Bavarian Landsberg am Lech.
After the premiere in 2018, the 2nd edition the HOREX-Days 2019 much bigger, louder and more colorful.
After the overwhelmingly positive feedback on the first HOREX days, it was clear that the event no one-time event was allowed to stay.
Reason enough for HOREX to host the event this year repeat and make even bigger.From 10 o'clock the gates are opened for all customers, prospective customers and HOREX fans.
In addition to the visiting the state-of-the-art and exclusive production facilities, visitors will discover the HOREX brand world with the current HOREX VR6 model range and historic HOREX models as well extensive supporting program.
Thus, a hip Bavarian Live Band could be enjoyed in the HOREX-Days 2019. Bavarian delicacies, lounge area and much more invite the guests to Linger and talk to motorcycle enthusiasts among motorcycle enthusiasts in a relaxed atmosphere.
On test drives through the Alpine foothills you can also see the fascinating six-cylinder power cruiser experience yourself again. Due to the huge demand this year is a pre-announcement on the
Website www.horex.com advisable.

All two-wheeler friends can therefore only be recommended to mark the date in the calendar.